Don't forget to adjust your clocks tonight before bed!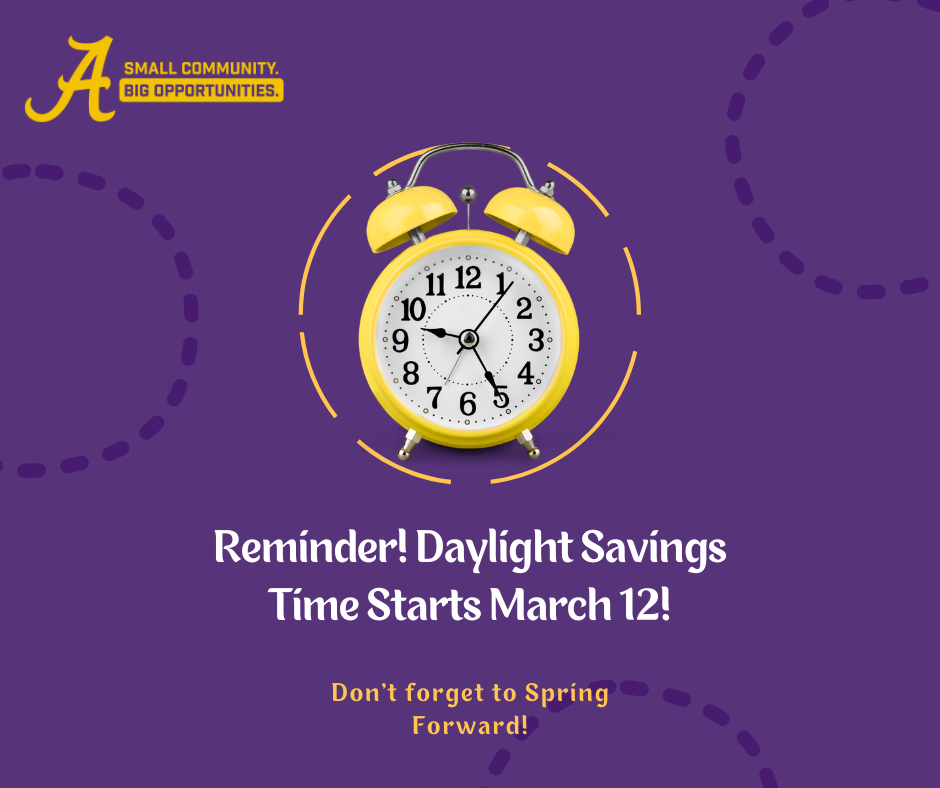 Mrs. Dominique and Mrs. Anderson got their classes together to create Leprechaun traps! They are waiting in Mrs. Dominique's classroom to see if we can catch these sneaky creatures.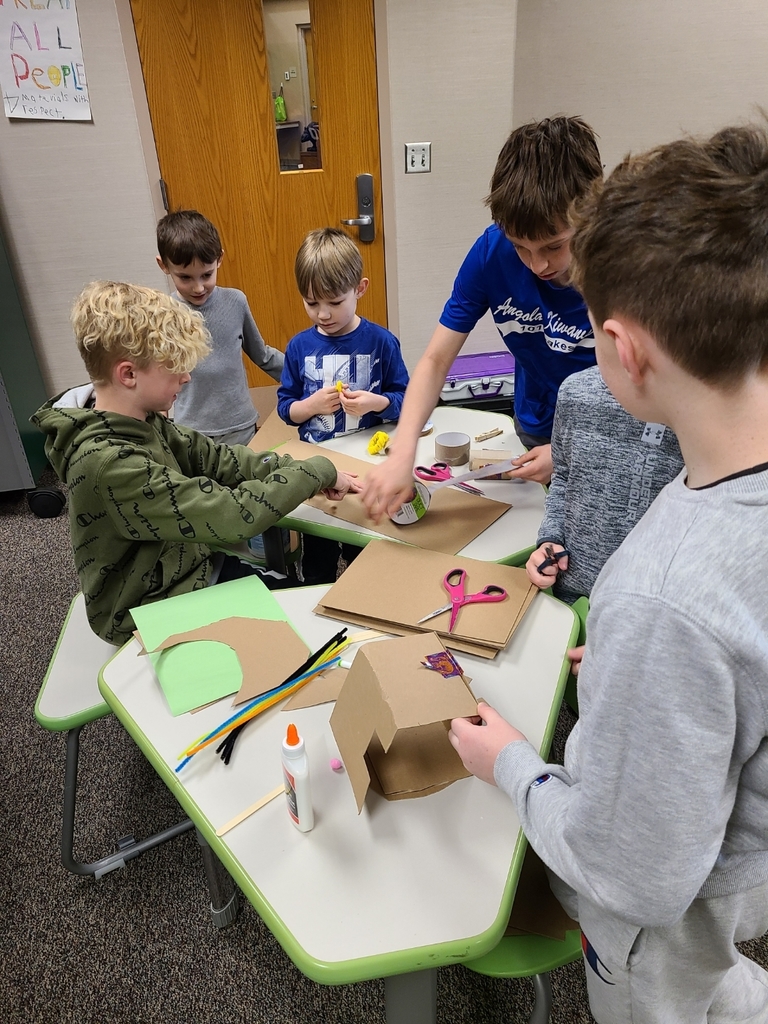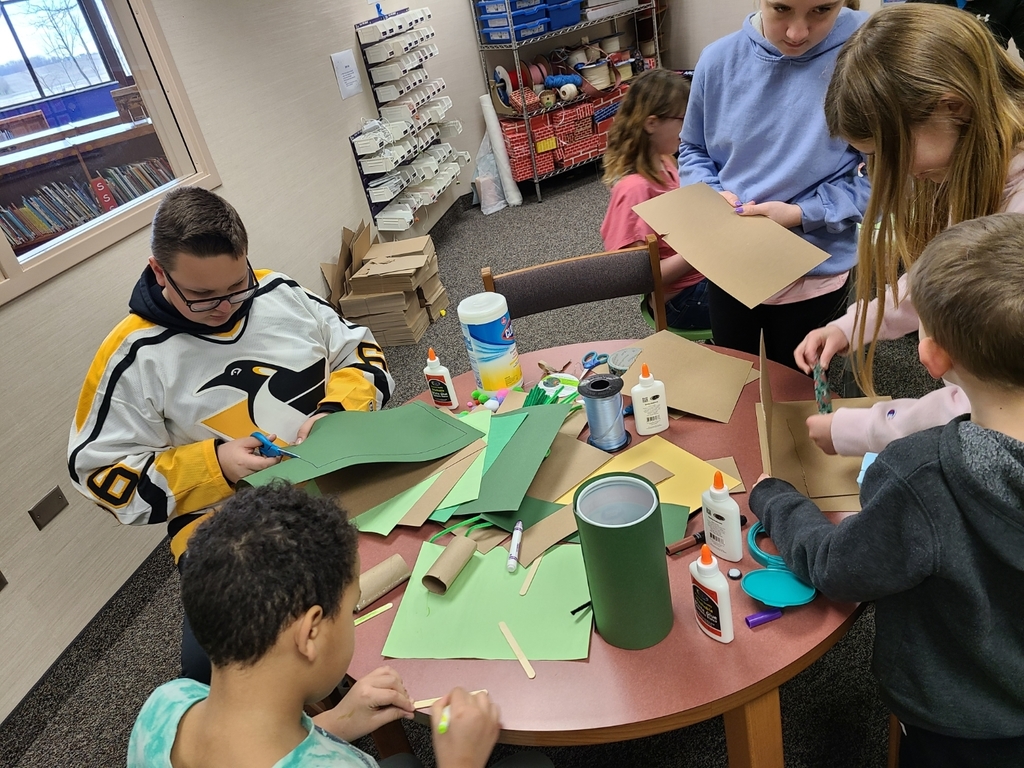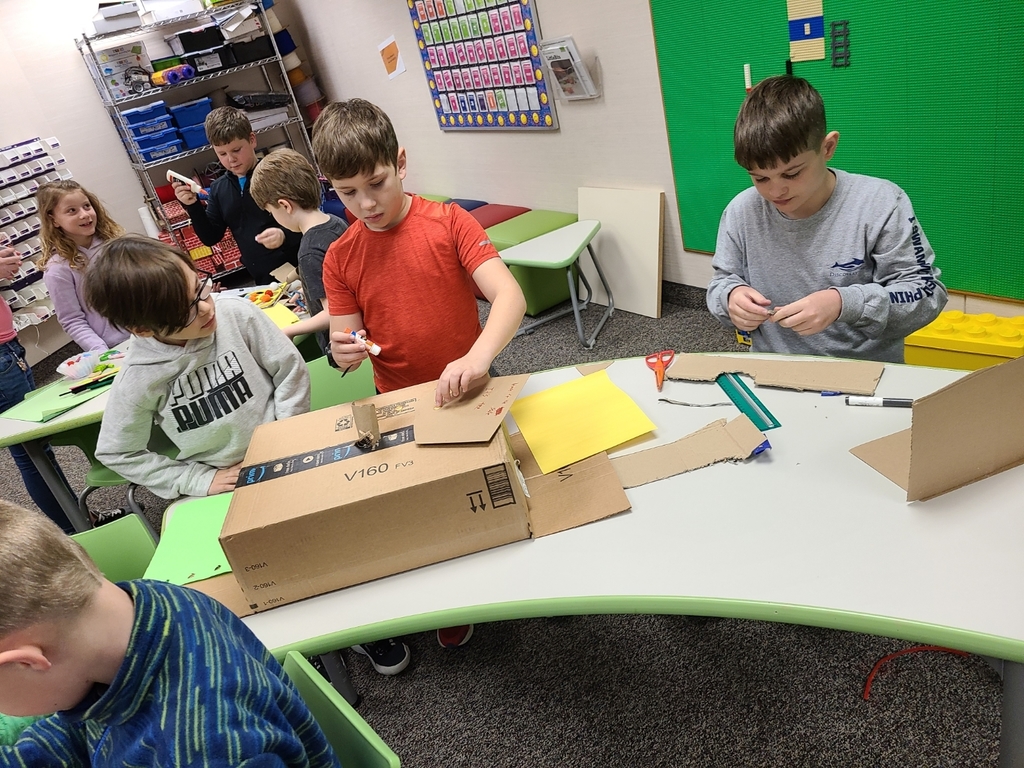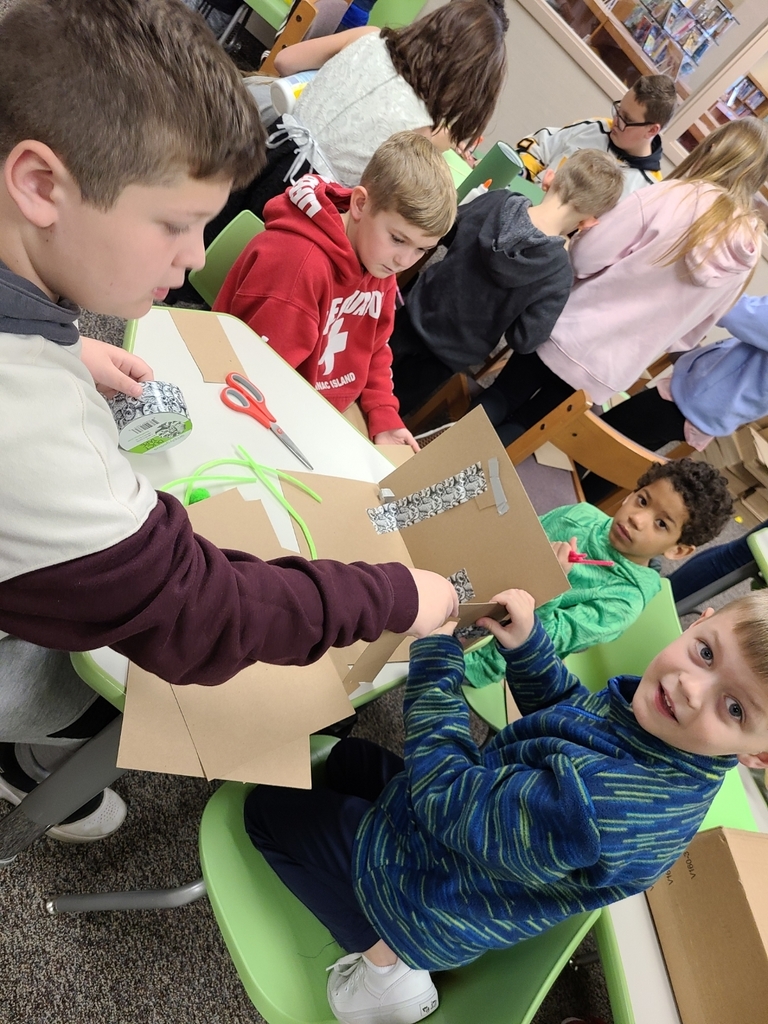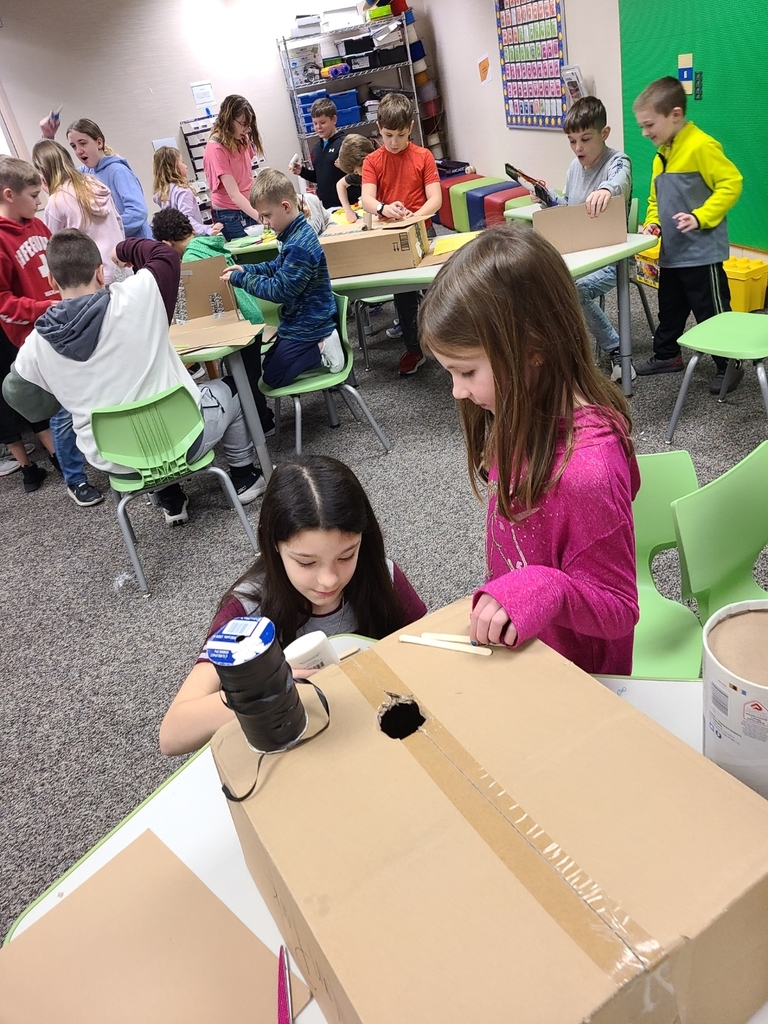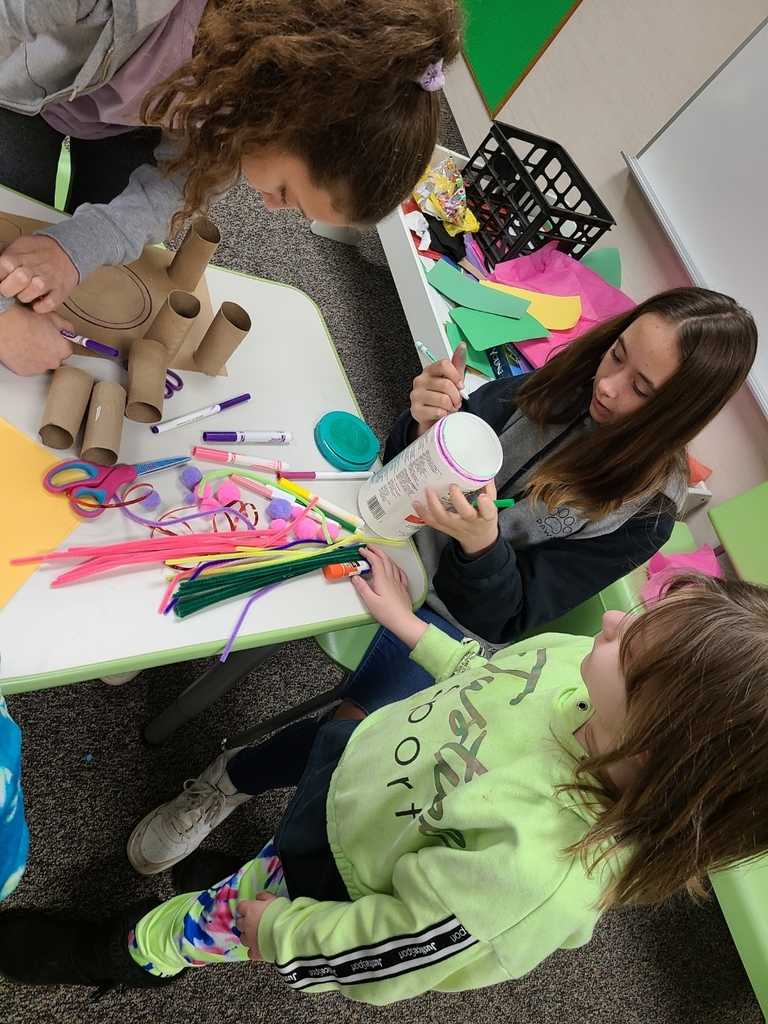 Due to the continued slick roads, we will have a live eLearning day today! We will follow the same schedules as last Friday! We'll see you on Google Meet soon! #Apride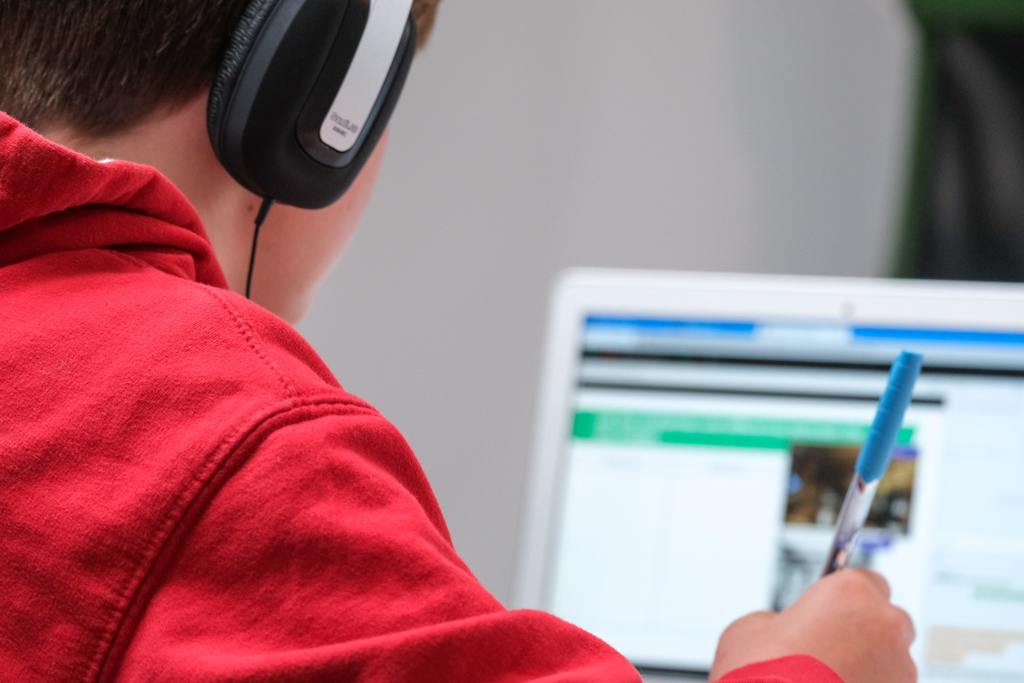 Congratulations to our February Rhino's Way award winners! Awesome job showing the Rhino's Way everyday!!!
Miss Hartman's class loved playing and learning in wacky ways! Playing with oobleck, writing and drawing upside down, and eating banana dogs for snack were just some of the fun things that made Wacky Wednesday a blast!!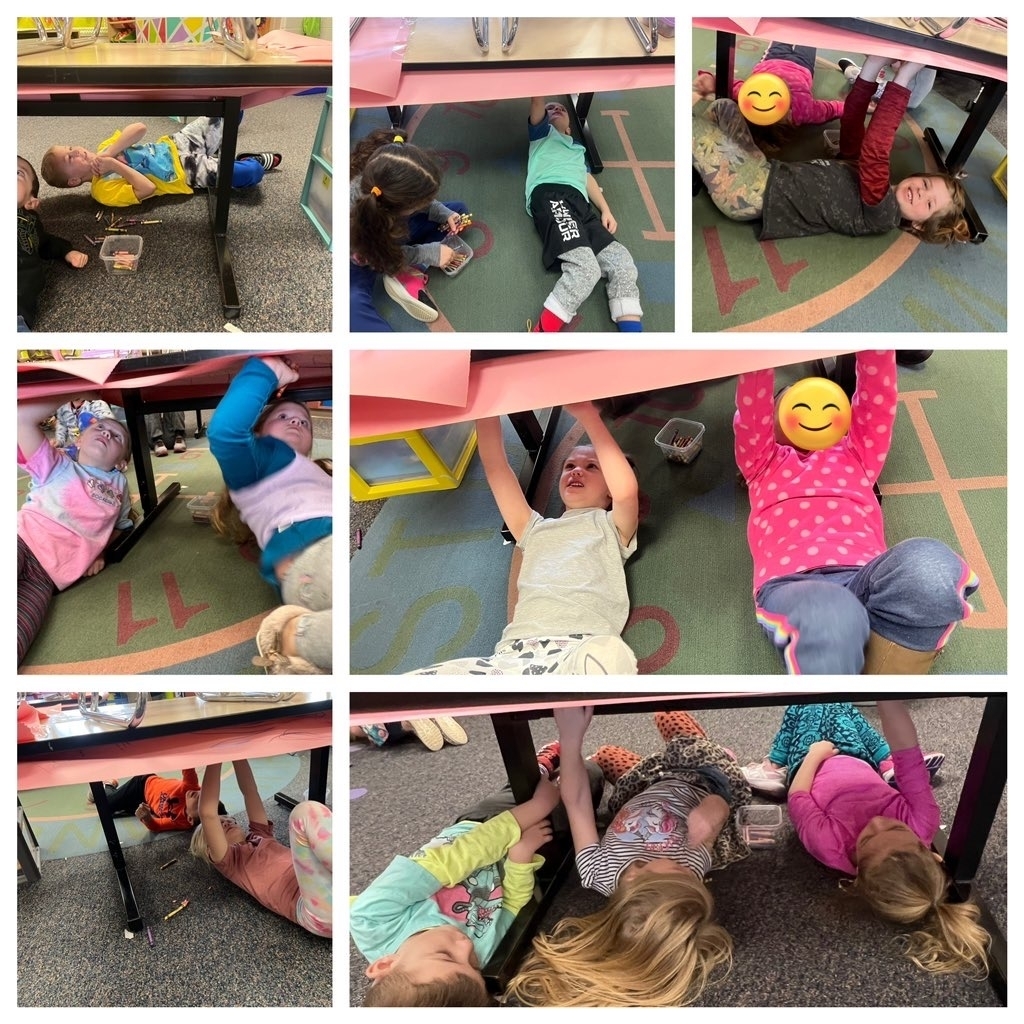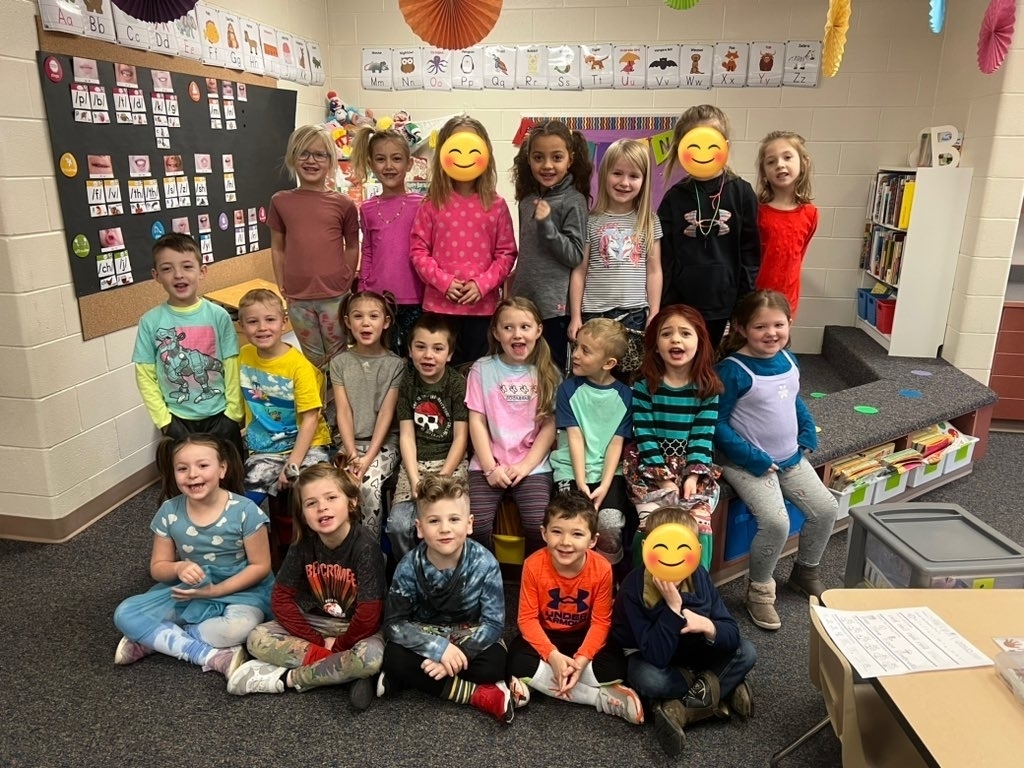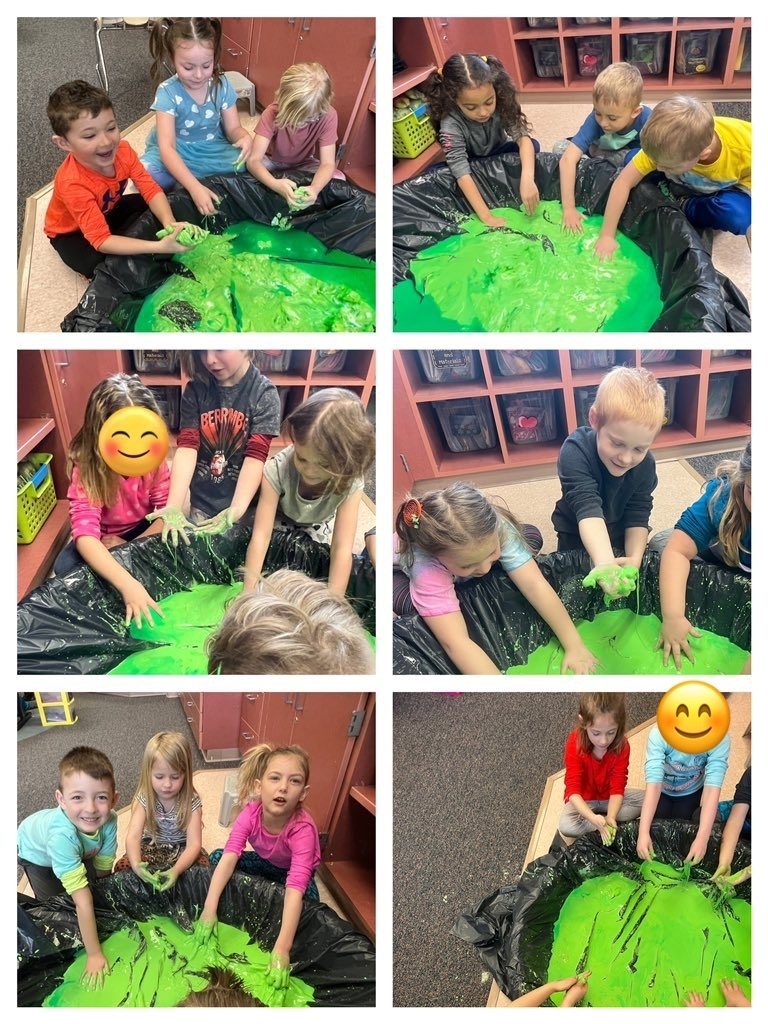 Storms, internet and power out, oh my! Our tech team is working through the night and weekend so we're ready for Monday! "Had to vacate all vm's and restart. Now going server to server, restarting to check discs. It will take all day and then the physical servers after that."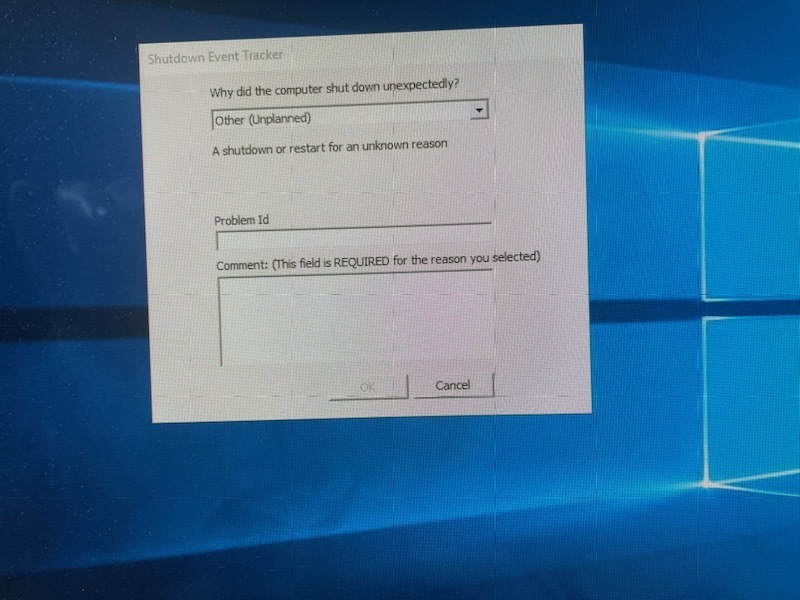 First Grade celebrated Dr. Suess' birthday by reading The Butter Battle Book. We then did an experiment to see if the students were Yooks (ate the bread with the butter side up) or Zooks (ate the bread with the butter side down). We have more Yooks than Zooks!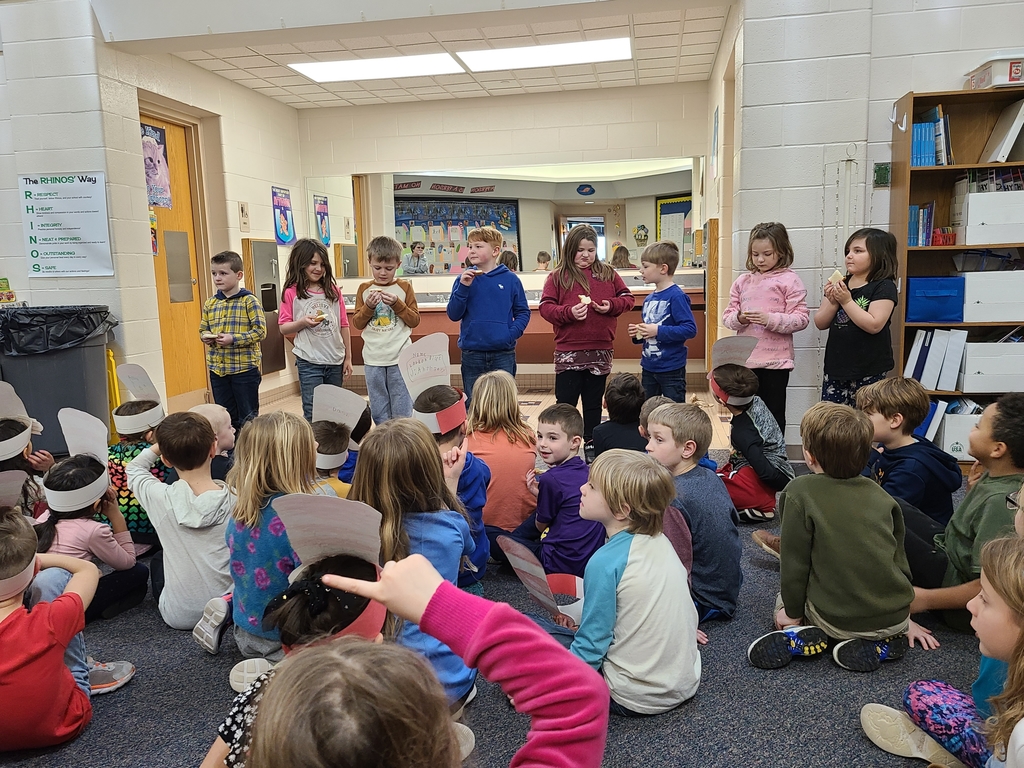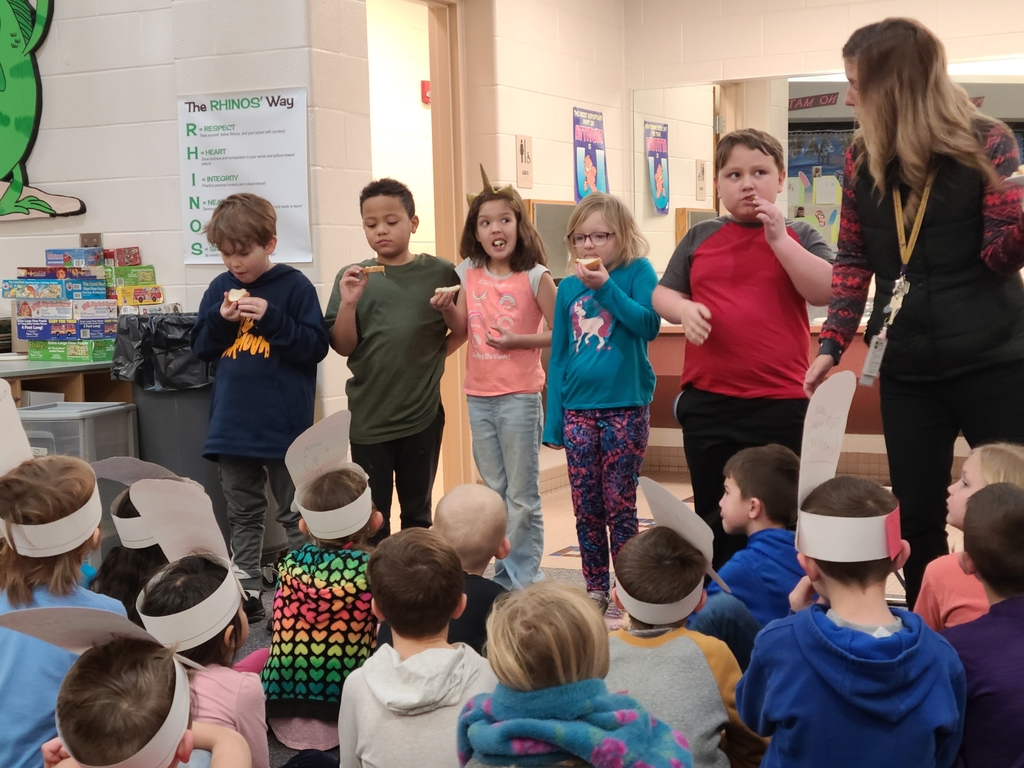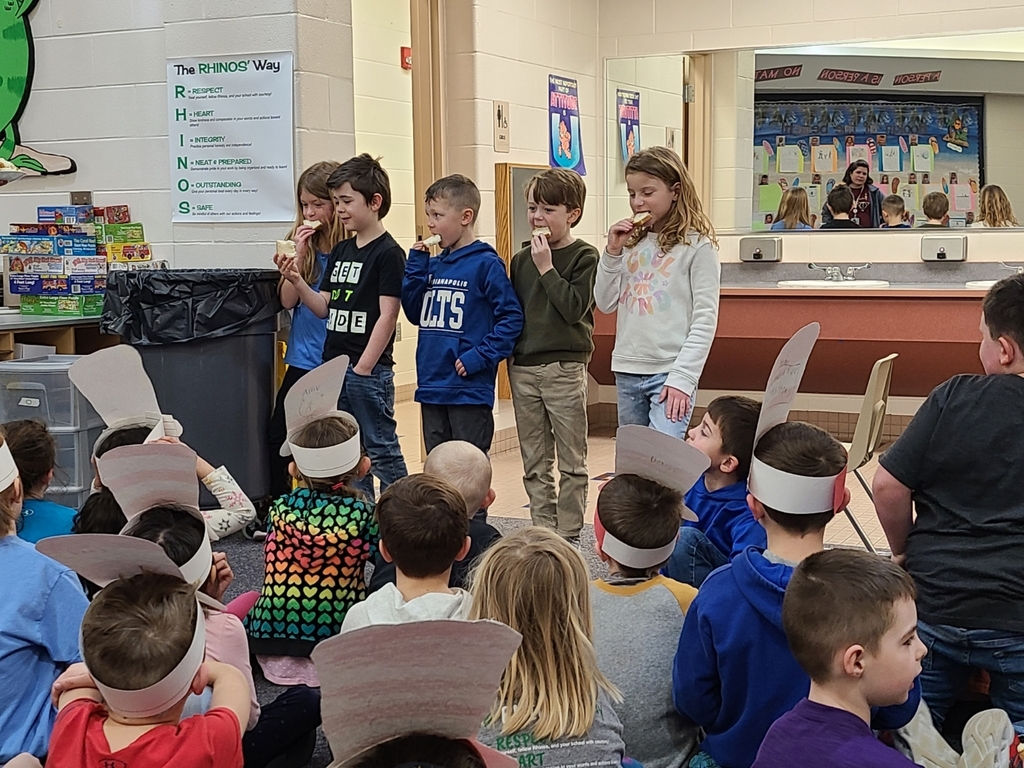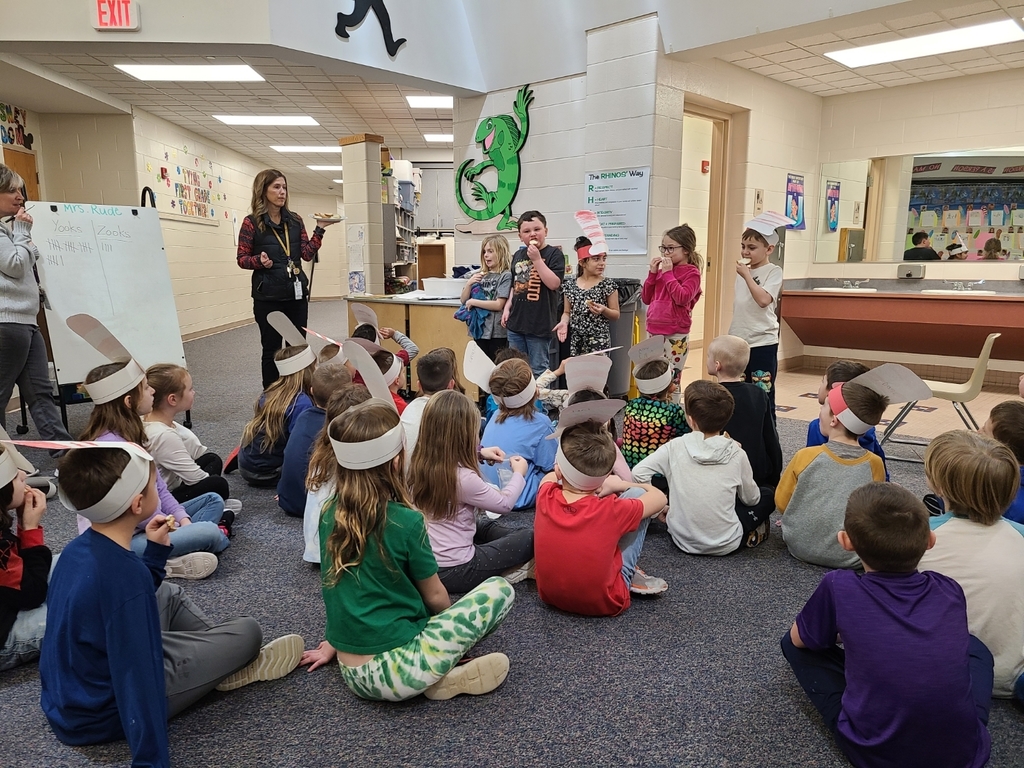 Today, 3/3/2023, will be our first Live eLearning Day. Here, you will find our attendance procedures and schedules for all Live eLearning days.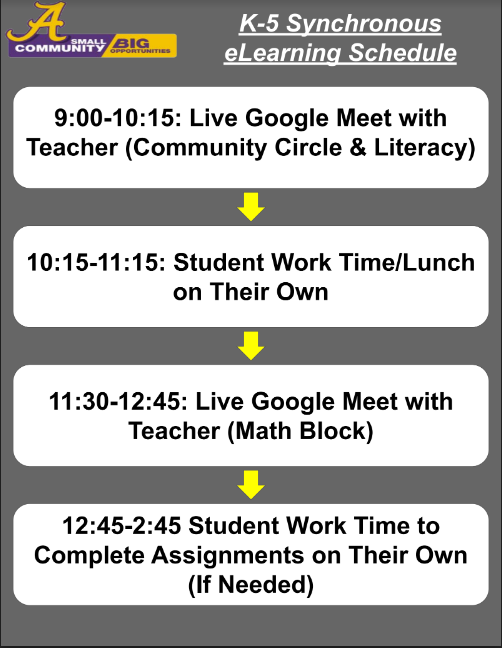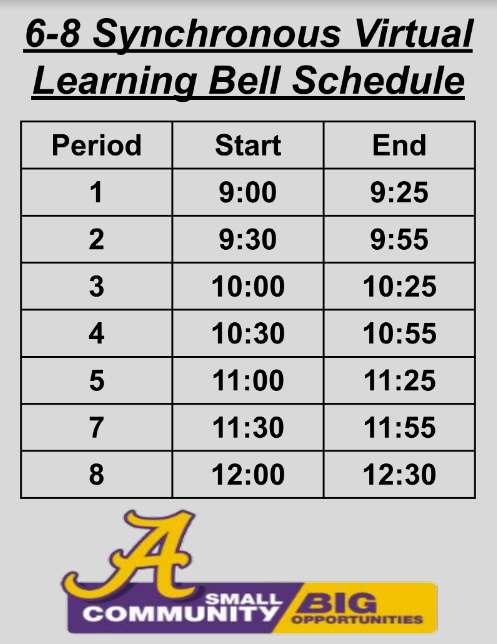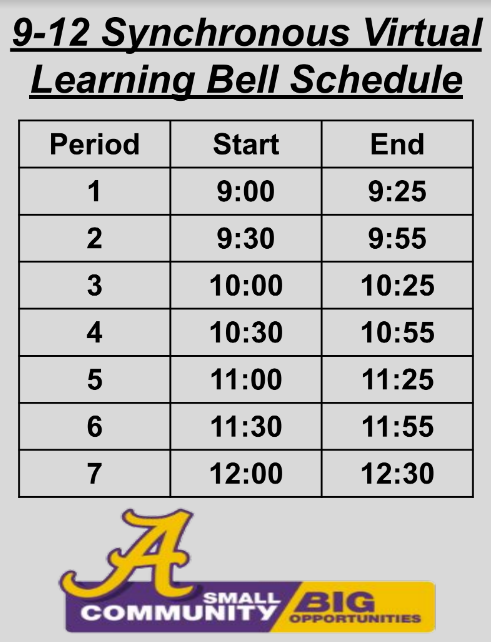 We will be closing today and implementing an elearning day. Models show heavy snow beginning at 11. We want to be sure our students get home safely during the afternoon travel time. This will be our first LIVE eLearning day! We'll see you soon on Google Meet!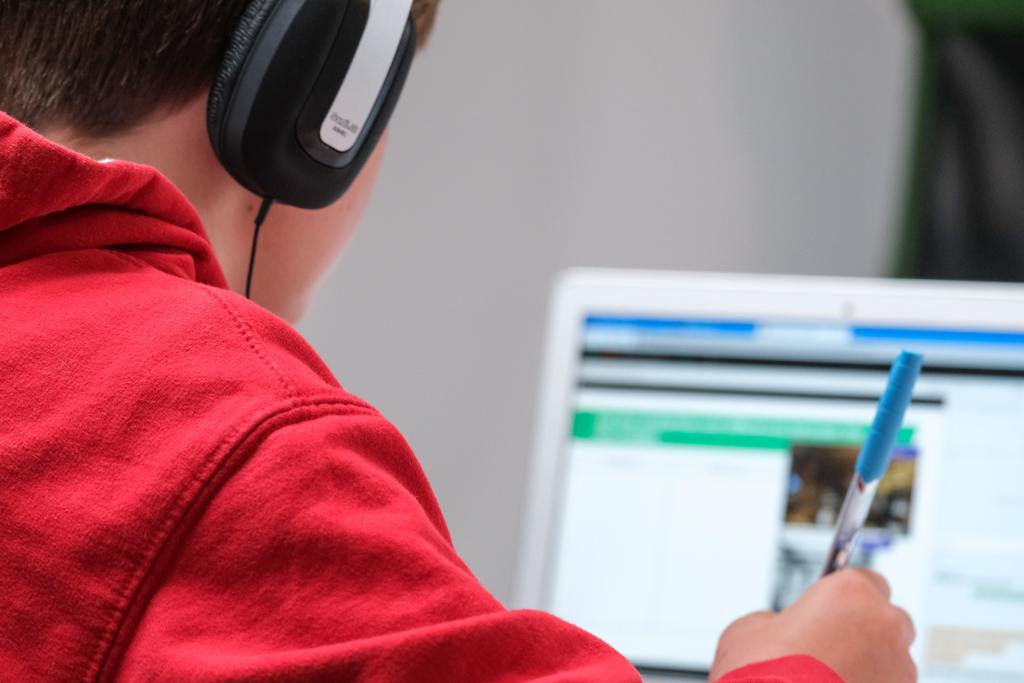 We will be closed tomorrow, with no e-learning. Crews are still working to clear debris and to restore power to the rest of the community. Makeup days are needed for the 2 days we have closed. Updates to the calendar will come soon. Stay safe, and we'll see you next week! #Apride
Change of plans! Outages are widespread. With no concrete timeline for restoration, we are closing today, no virtual learning. We will likely have to add a day to our year; more info on this to come. Say safe+warm today, and we hope we can get back to a normal day tomorrow!
Due to the effects of the storm, we are having an e-learning day. This is the most unconventional e-learning day in our history. Teachers will do their best to post lessons as usual. Teachers will communicate if they are available for the live learning or if they are not available due to power outages. Please be patient as we navigate today together. While not ideal, we hope that we can continue learning today!
Due to the freezing rain, we're starting with a two hour delay schedule today. Stay safe, and we'll see you soon! #Apride

Happy Presidents' Day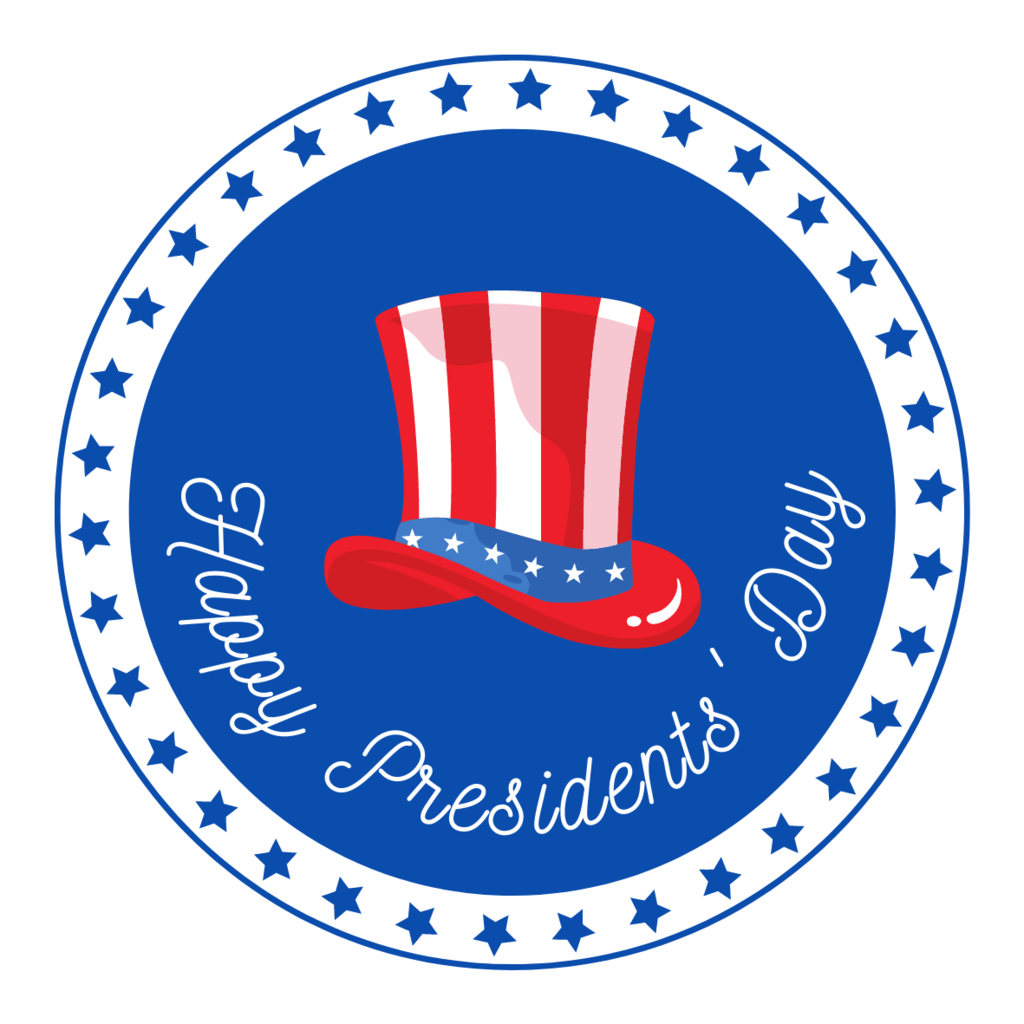 Mrs. Mills and Mrs. Burlingame had Valentine buddies today!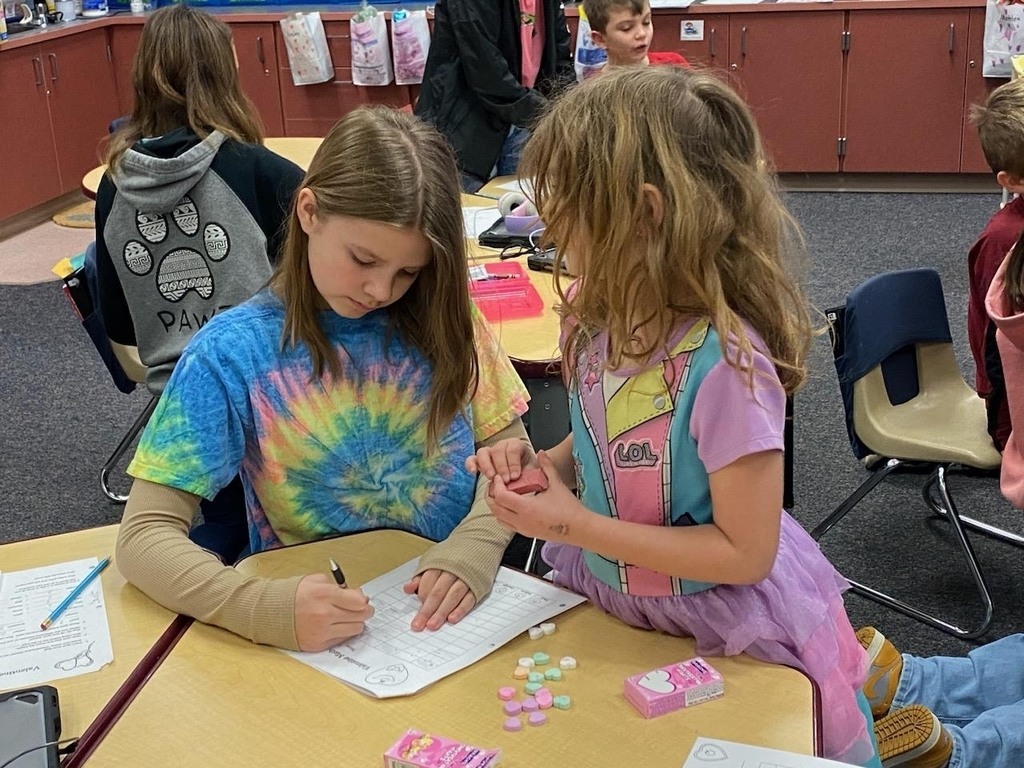 Congratulations to our January Rhino's Way Award Winners!! Thank you for displaying the Rhino's Way everyday!!!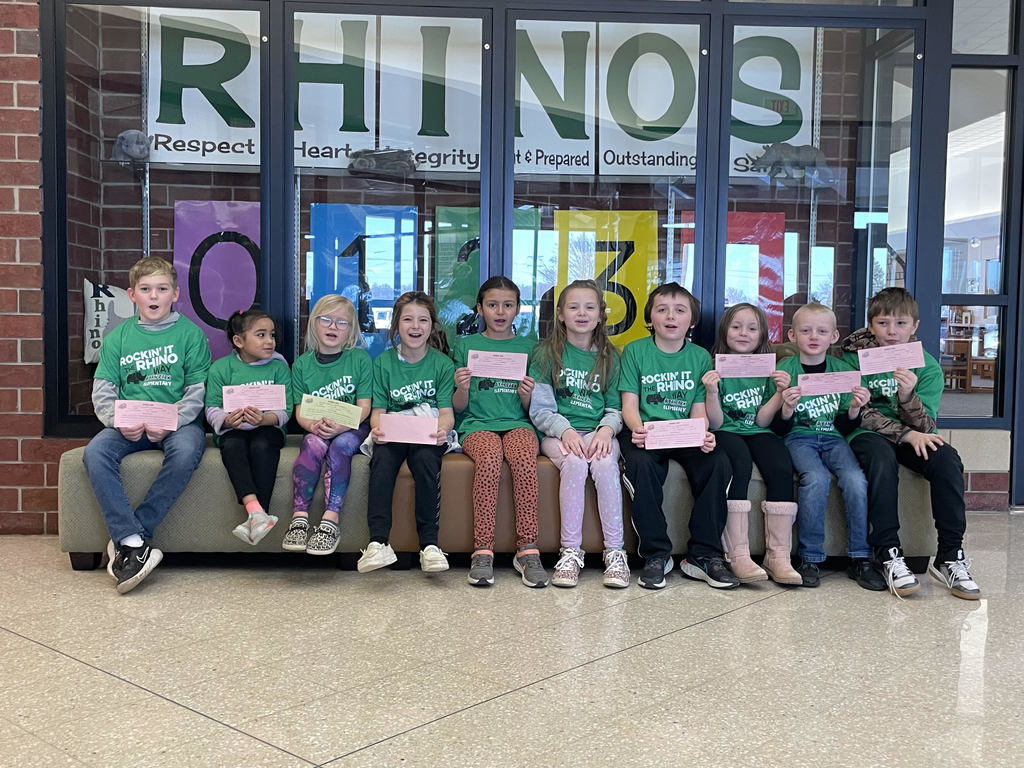 The state legislature has limited Indiana schools to three self-paced eLearning days like we are used to completing. On January 26th, we used our final self-paced day. Moving forward, all eLearning days must include live learning, with teachers interacting with students via Google Meet. The graphic shows the ways a student is counted present on a live learning day.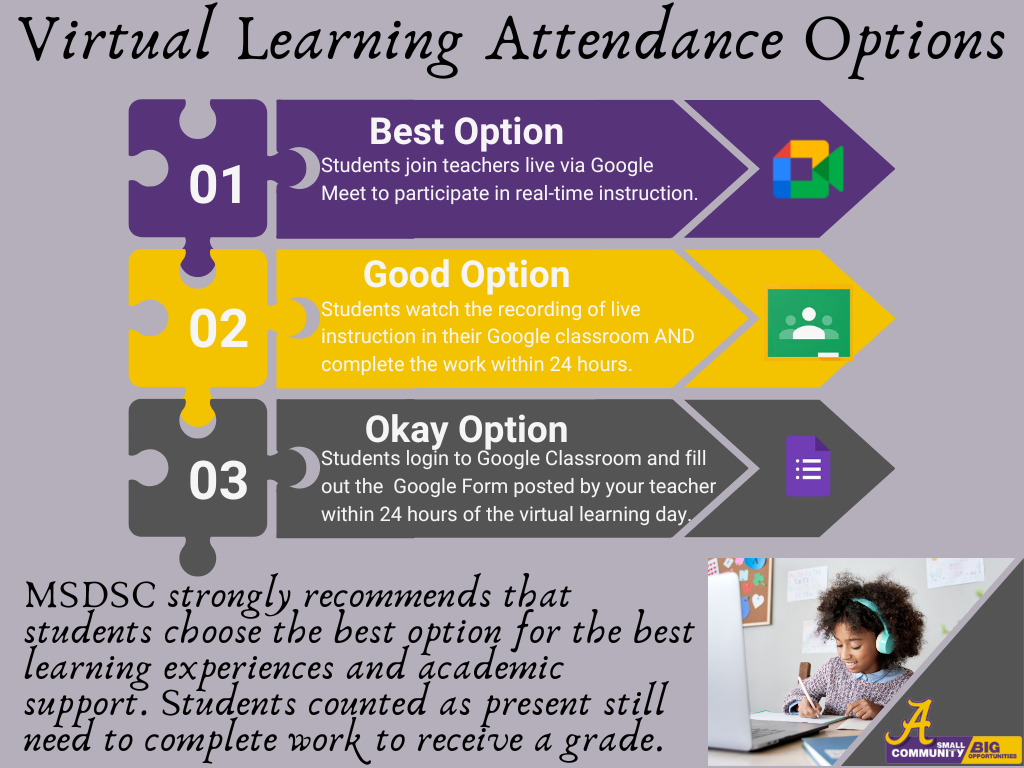 We are on a 2-hour delay schedule today due to the slick road conditions this morning. stay safe and we'll see you soon! #Apride