Don't forget, the MSD of Steuben County Elementary Summer School kicks off on Monday, June 5th at Ryan Park Elementary School. 🏫✨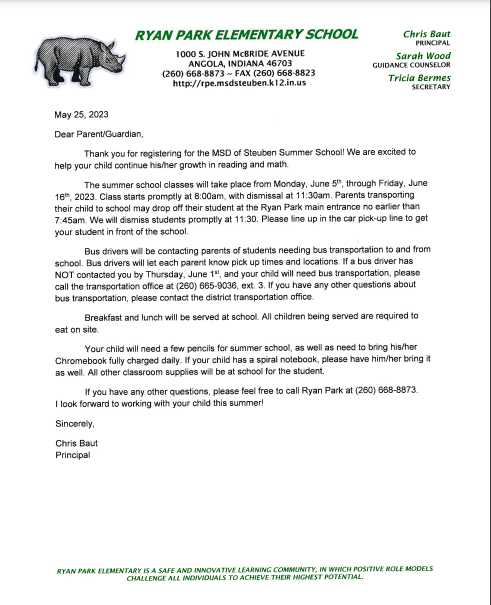 Miss Kobelak's class finished the school year with a fun social studies project! Each group of students researched a decade from 1900 to 2000, then presented their information to the class. We learned about the important events and inventions from each decade, as well as fashion, trends, slang, and how much things costed at the time (the students were really surprised to see how much prices have changed over the years!). We also got to listen to great music throughout the decades. We learned so much and had a lot of fun!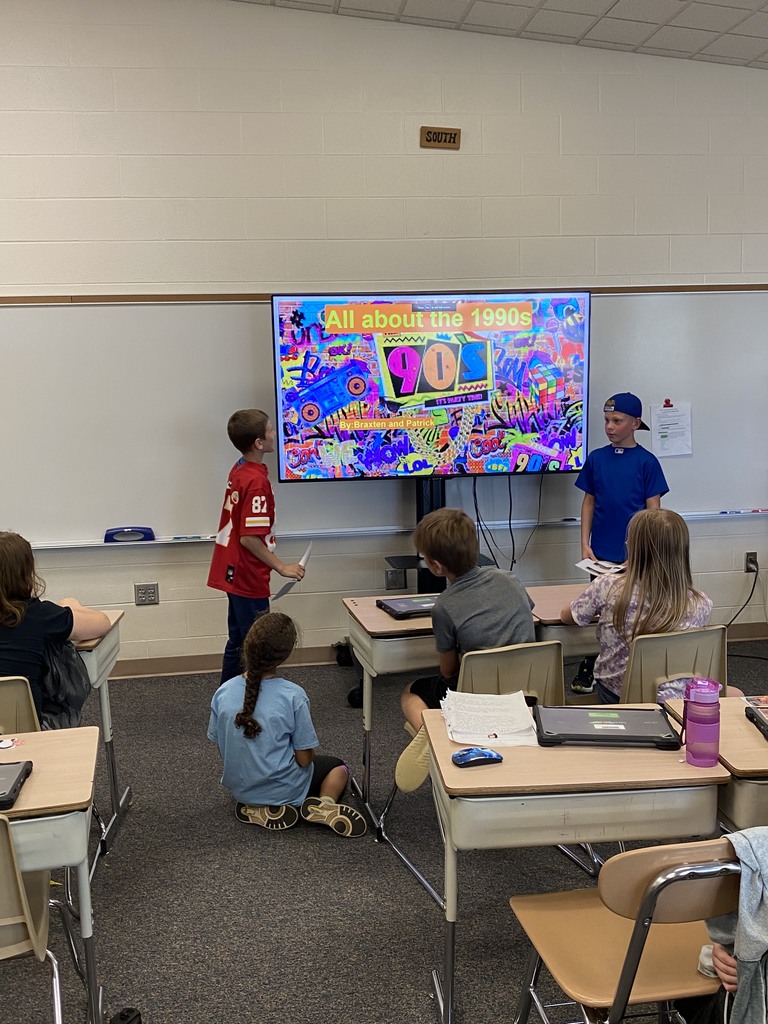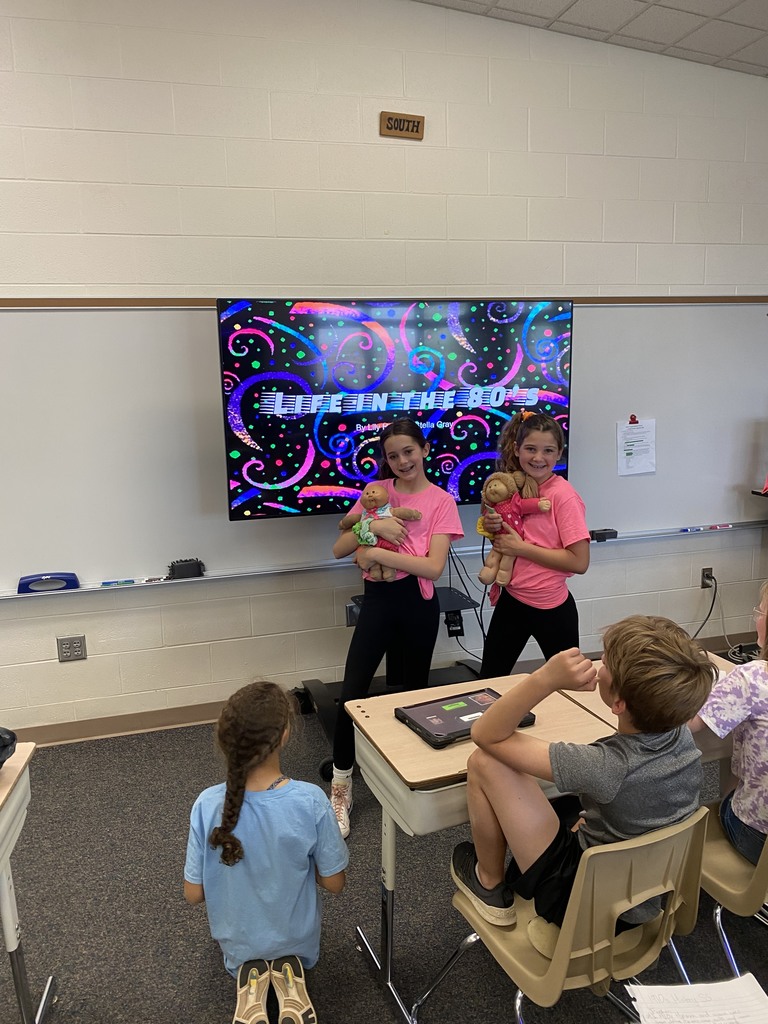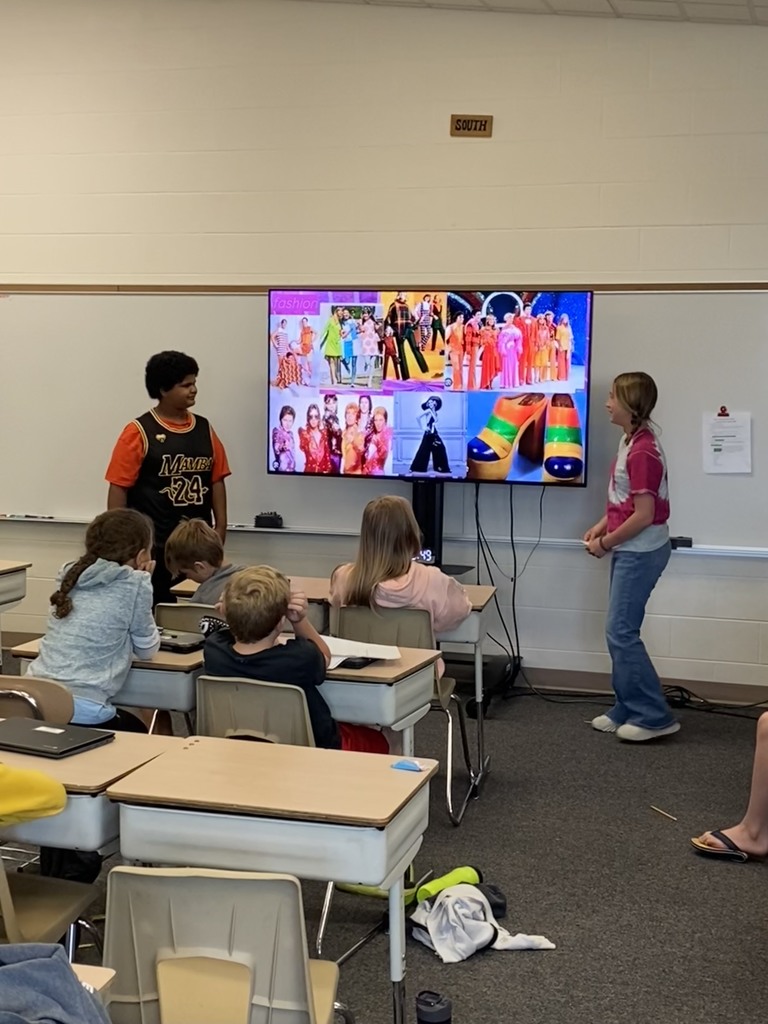 Mrs. Witherspoon's class and Miss Kobelak's class enjoyed some exercise and lovely spring weather during their hike on the nature trail this morning!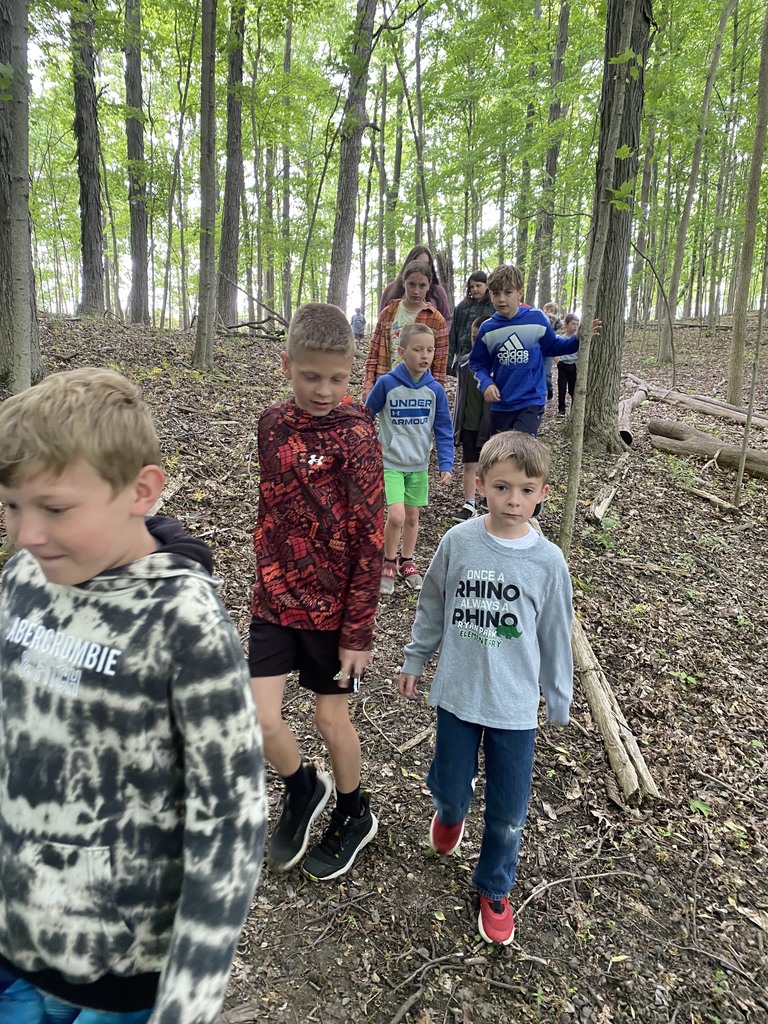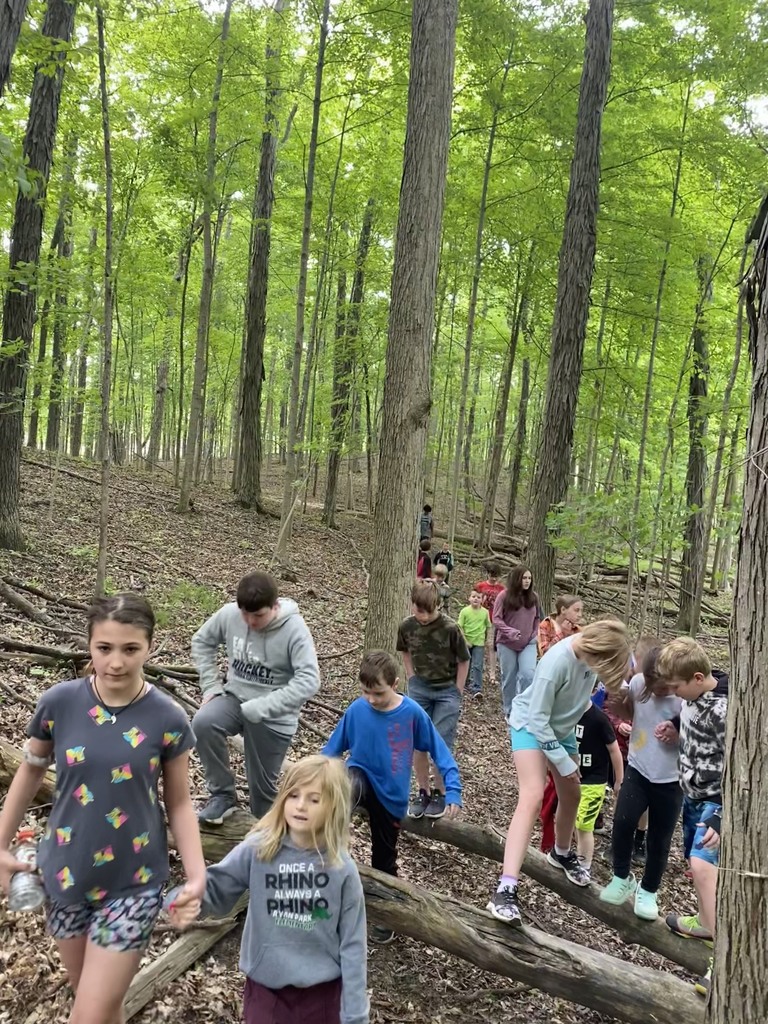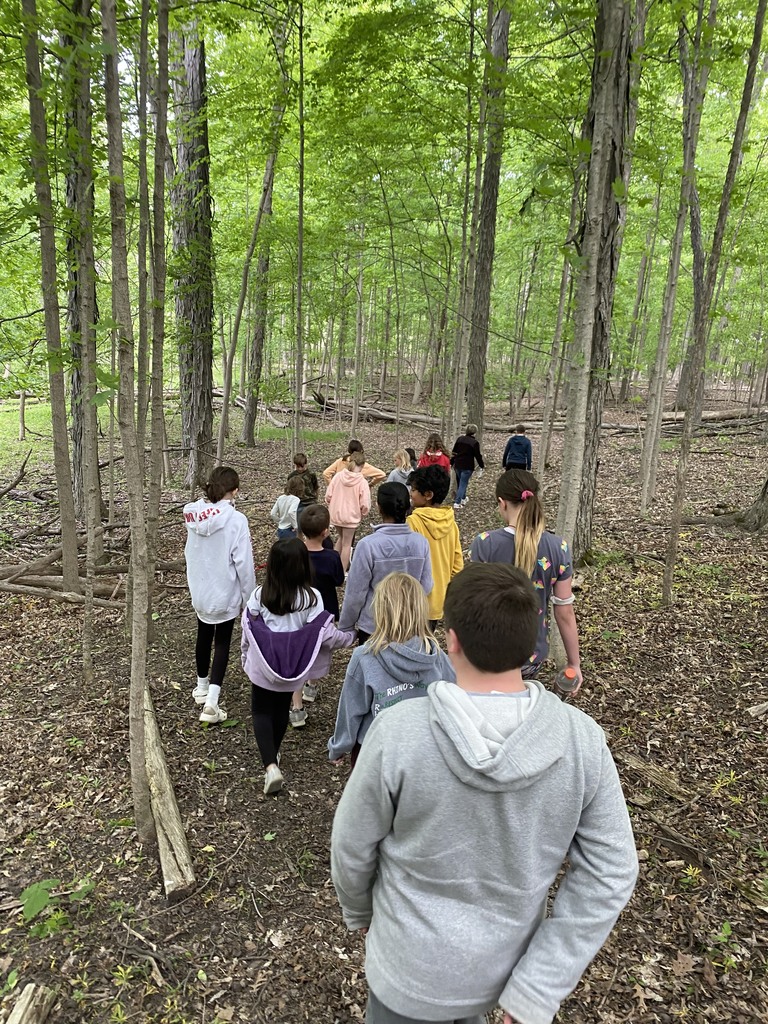 Just a reminder that yearbooks are on sale in the office! If you are interested in purchasing a yearbook, extras are still on sale in the office for $14. Checks must be made out to Ryan Park. We are running out fast! Once they're gone, they're gone!
YEARBOOKS ARE IN! If you are interested in purchasing a yearbook, but were unable to prior to the deadline, extras will be for sale beginning tomorrow! Yearbooks are $14, and we will sell out! Once they're gone, they're gone!
First Grade's ABC Countdown Dance Party!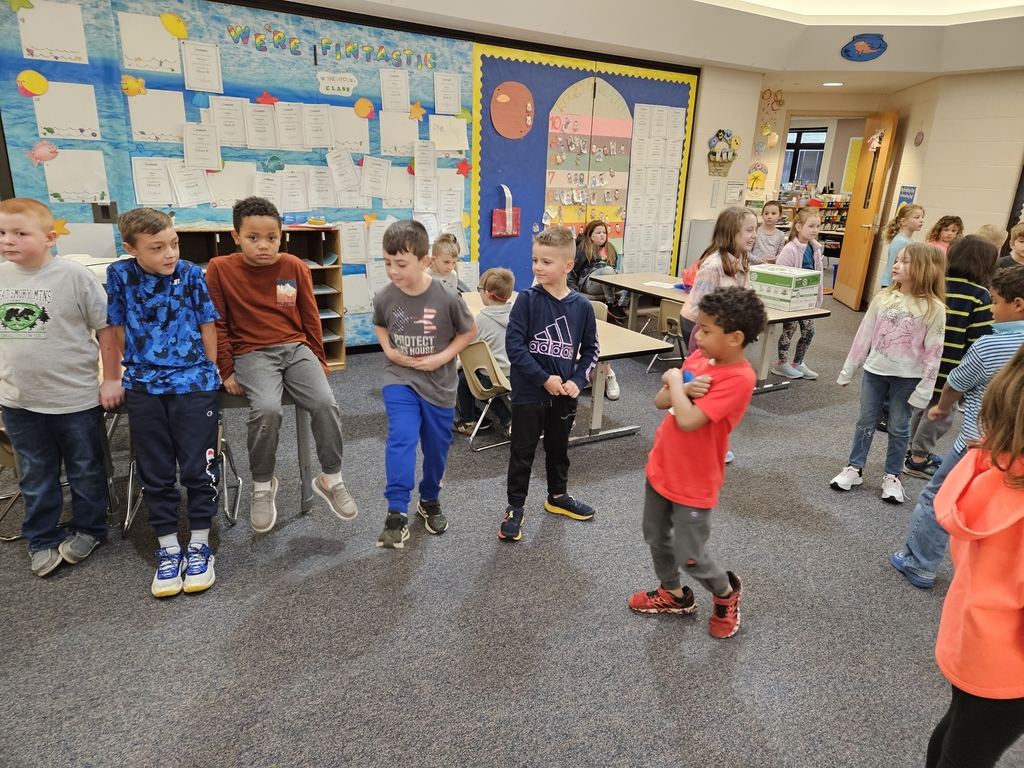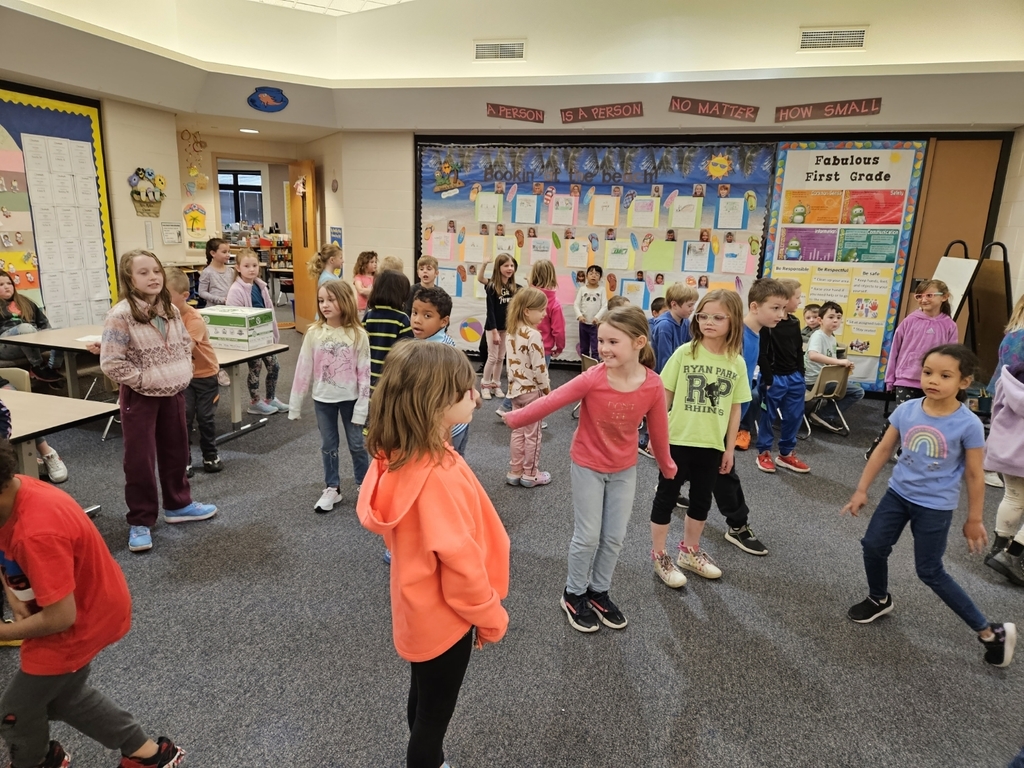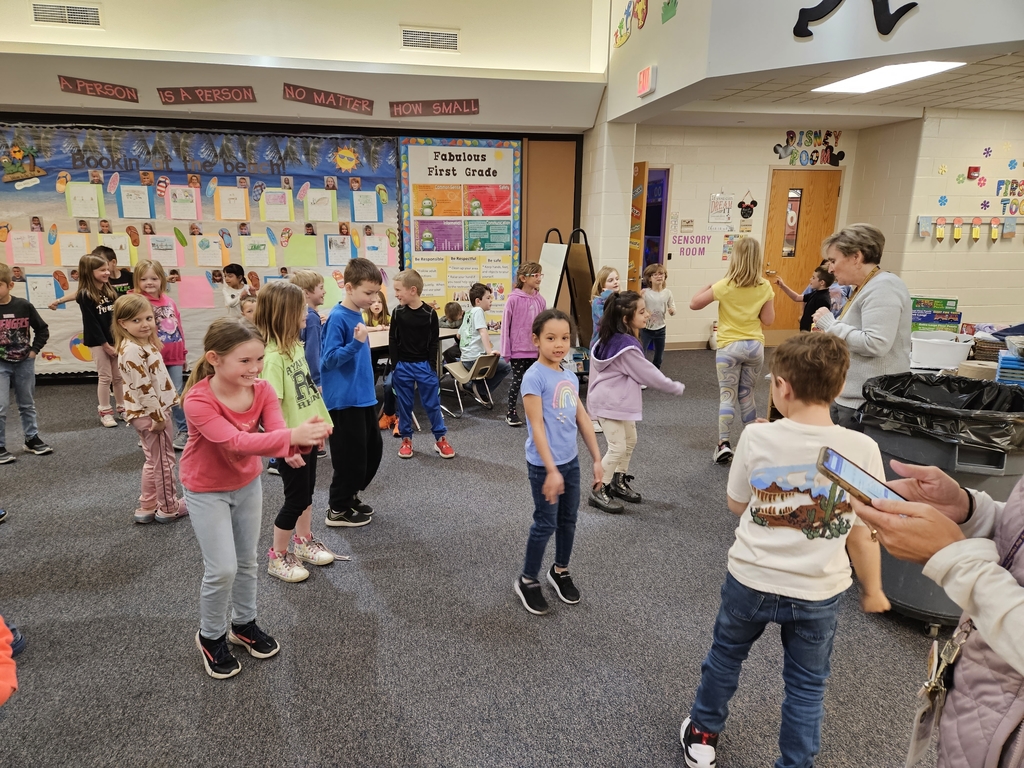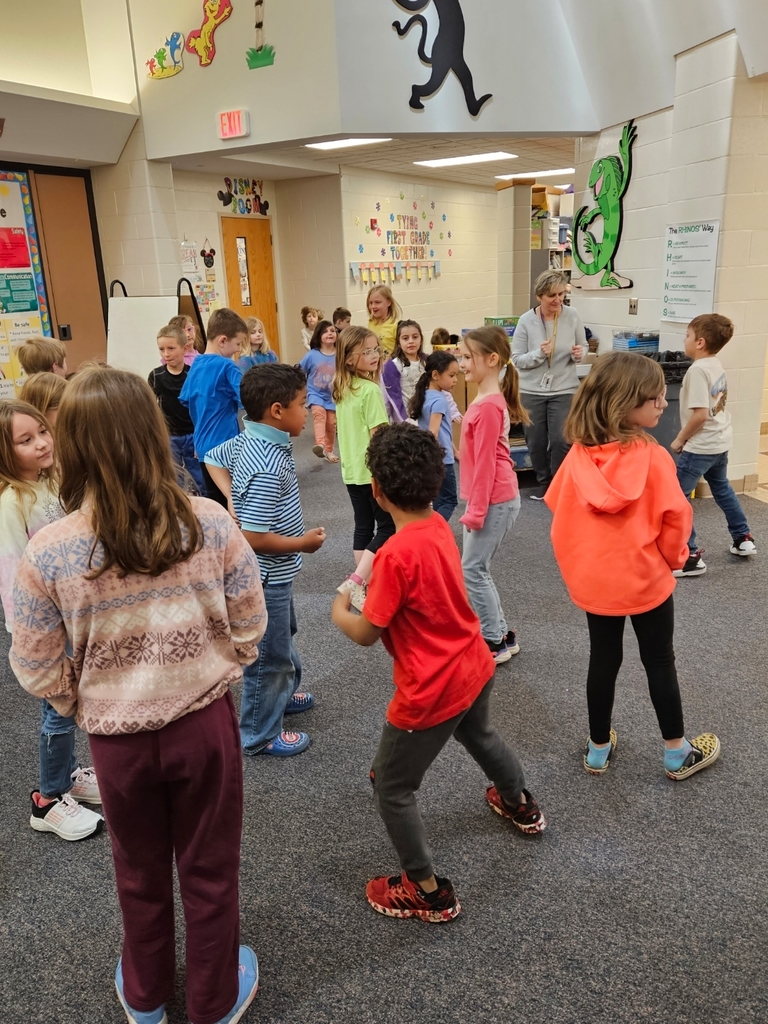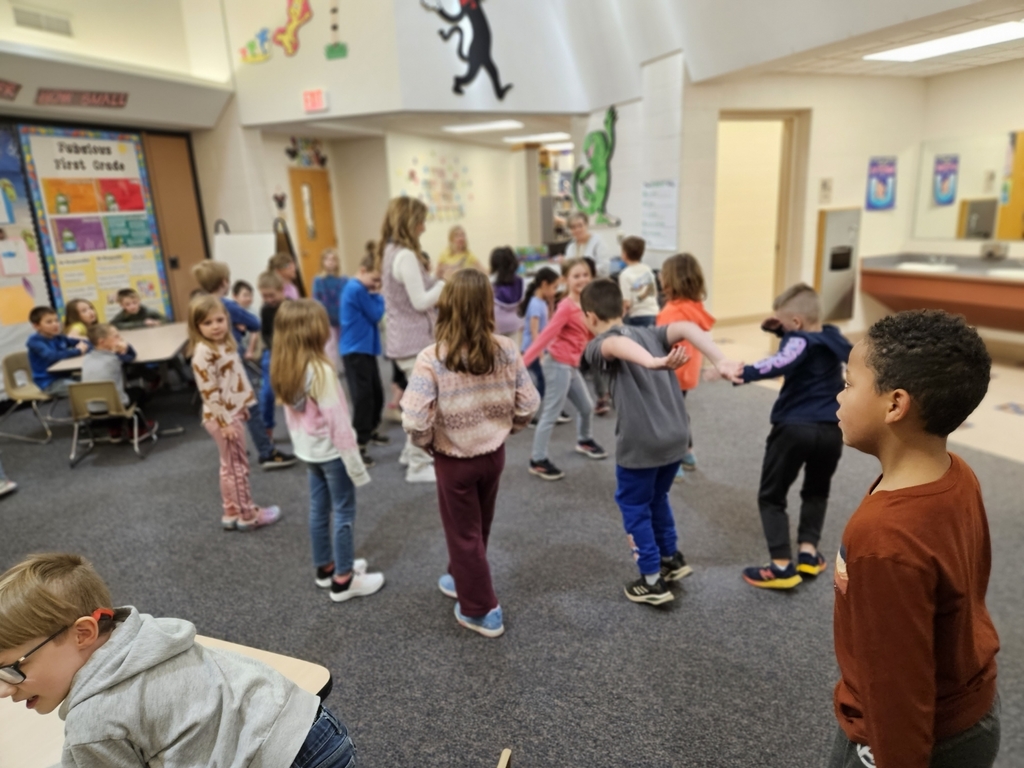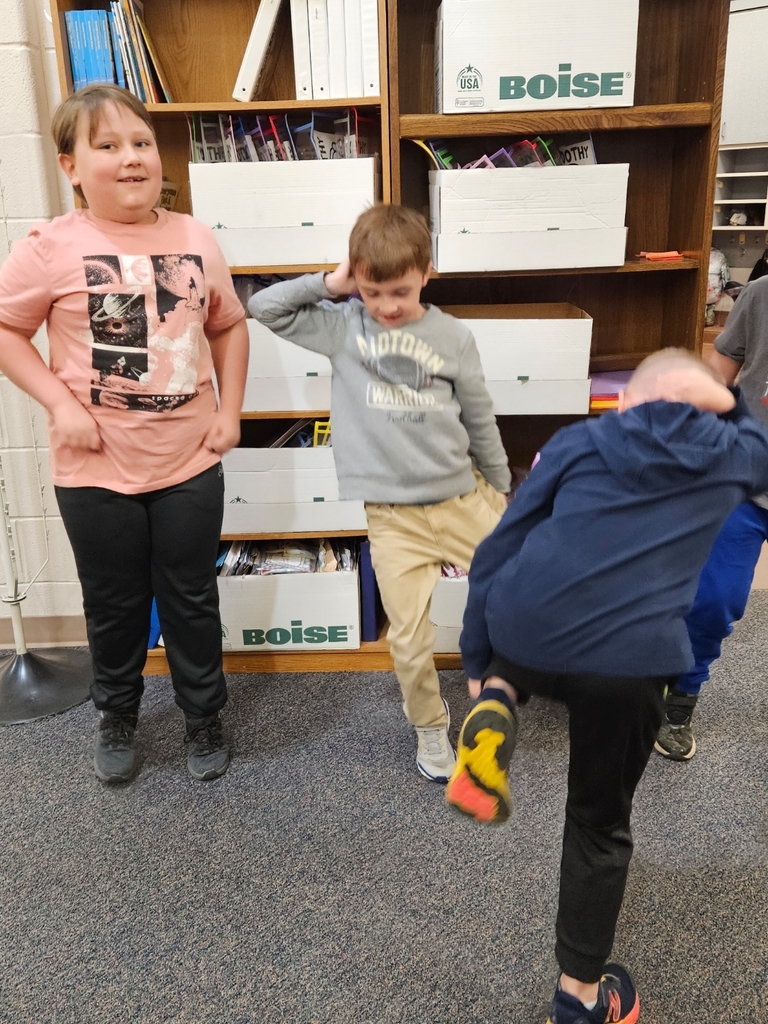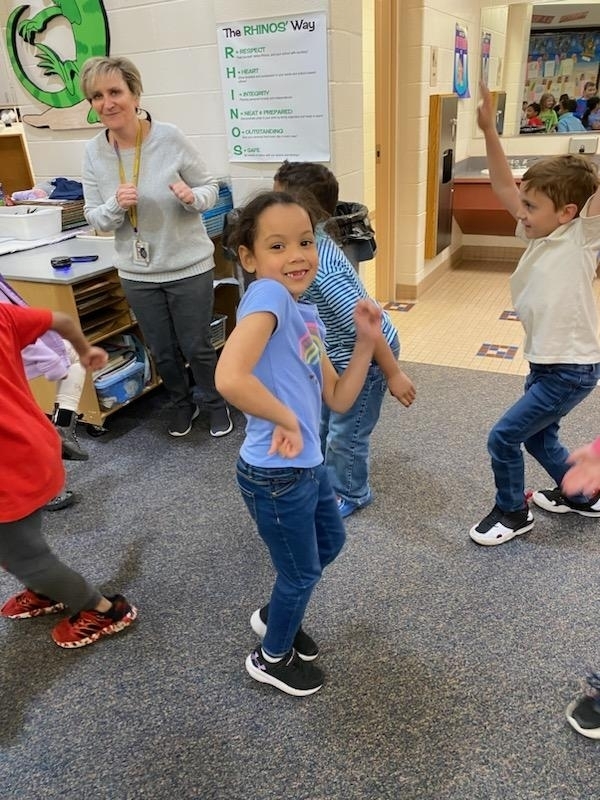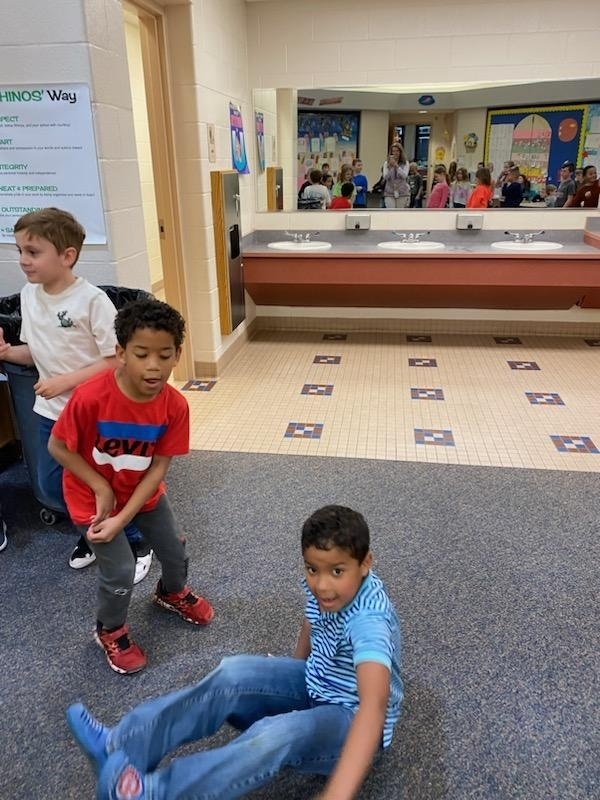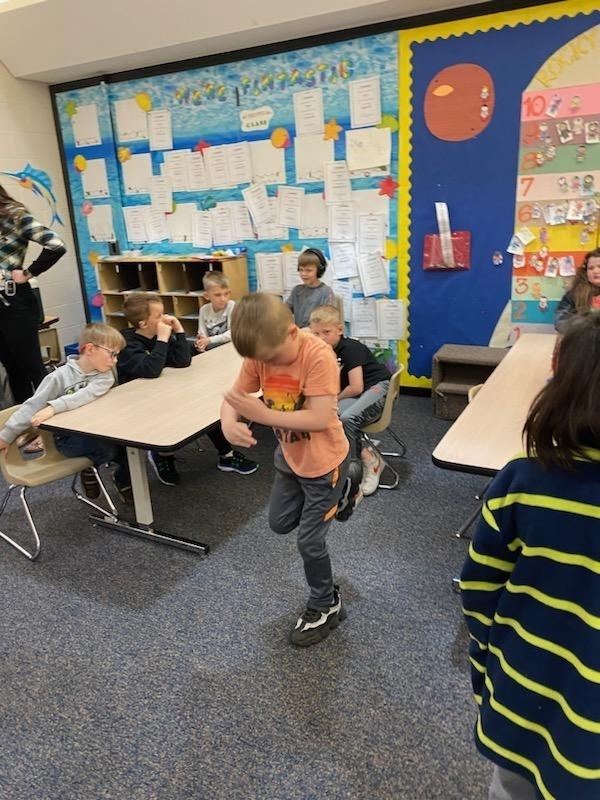 Congratulations to Mrs. Clary on being named Educator of the Year by the Angola Area Chamber of Commerce!! Thank you for your dedication to the students at Ryan Park!!
Kindergarten learned how to play GO FISH in KIP this month thanks to the amazing helpers in Miss Kobelak's 5th grade class.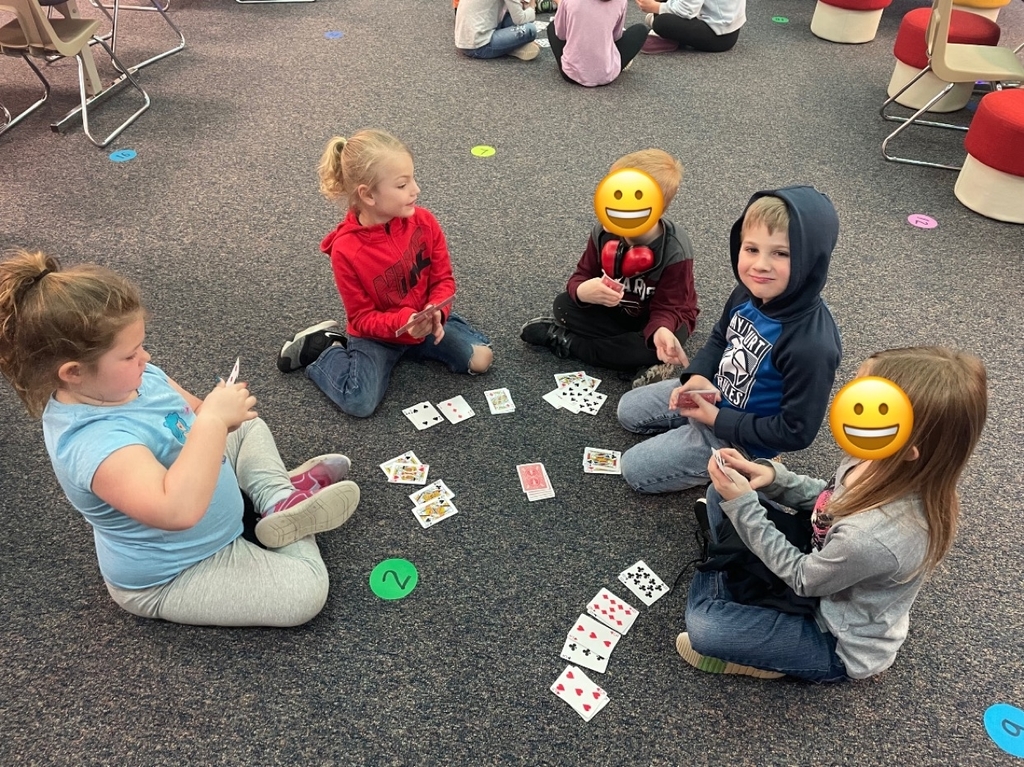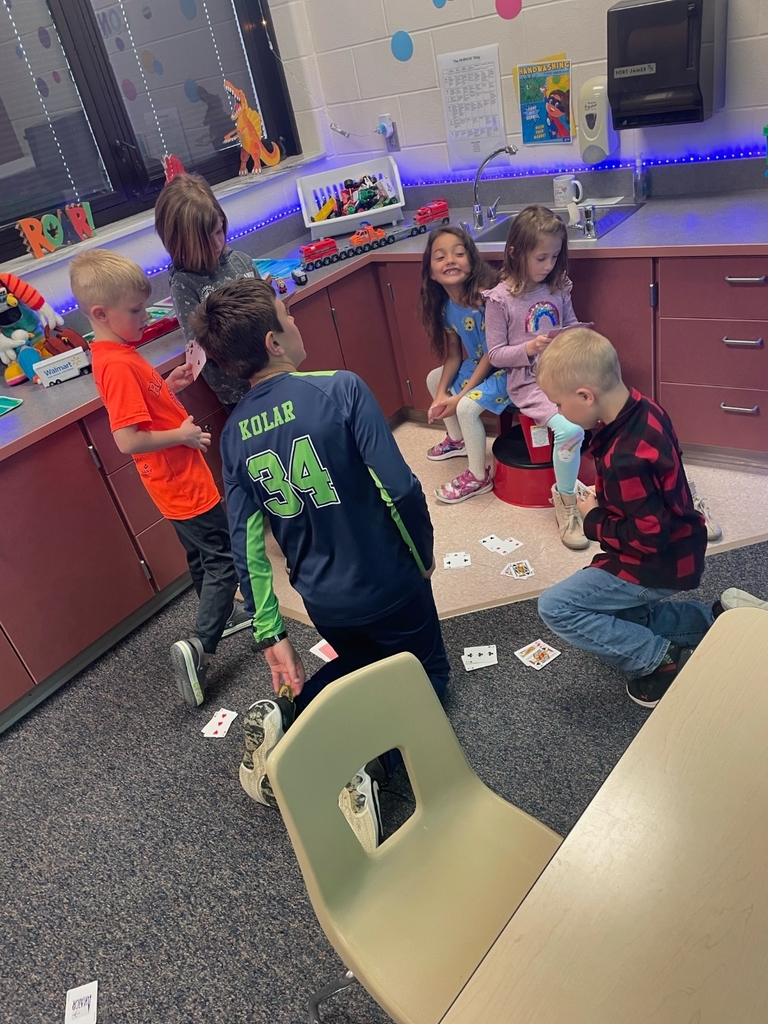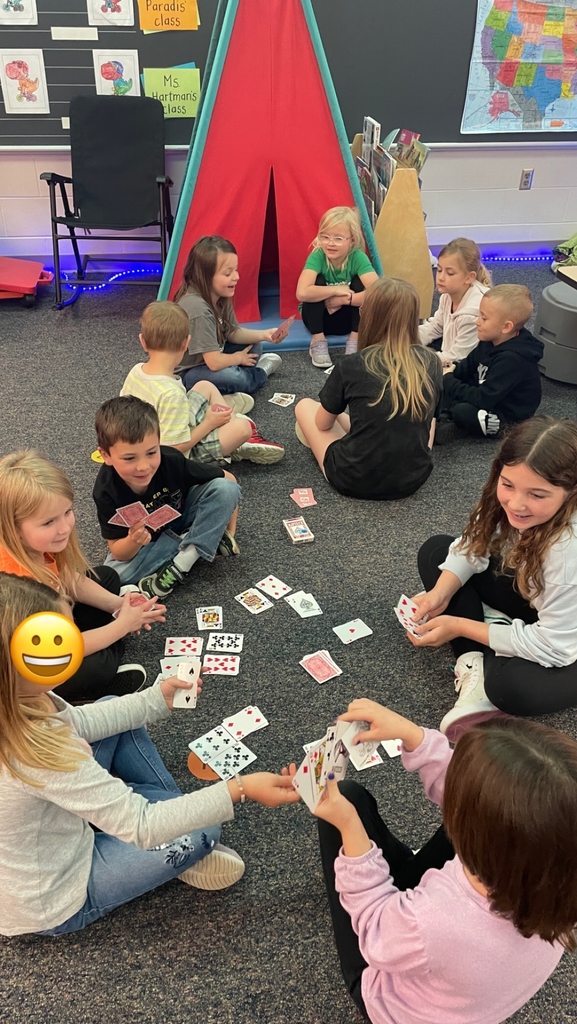 First Grade celebrated C day by Camping out in our rooms. We also had a visit from the Fort Wayne Children's Zoo where we learned about different animal coverings and got to meet 3 of their animals!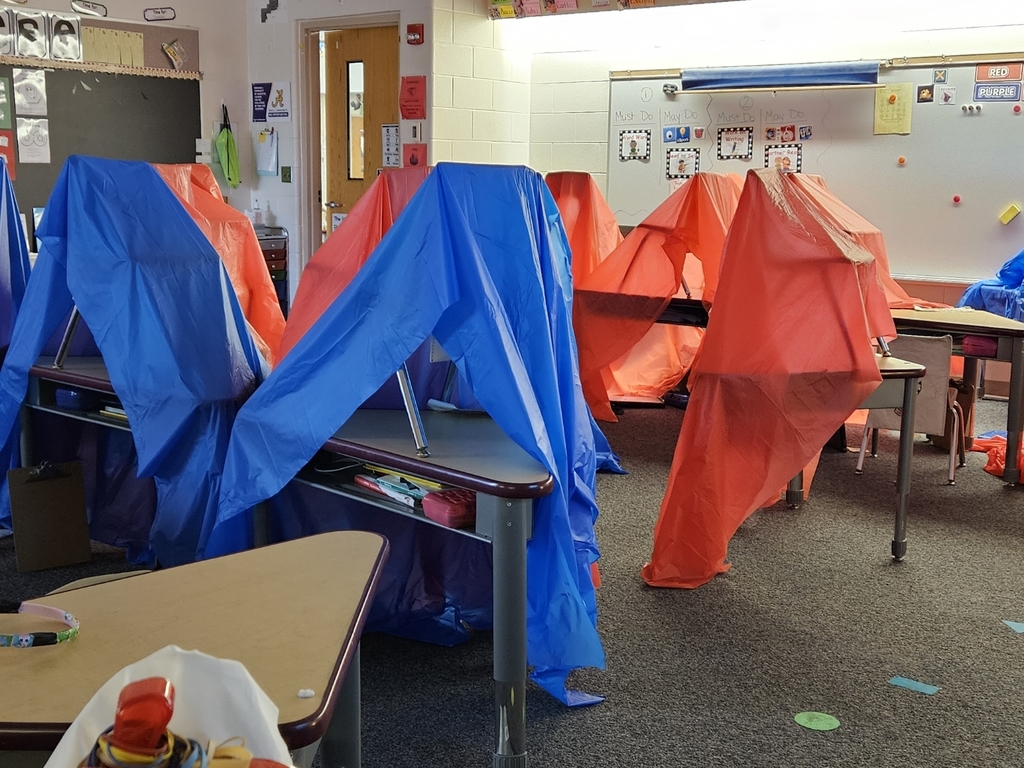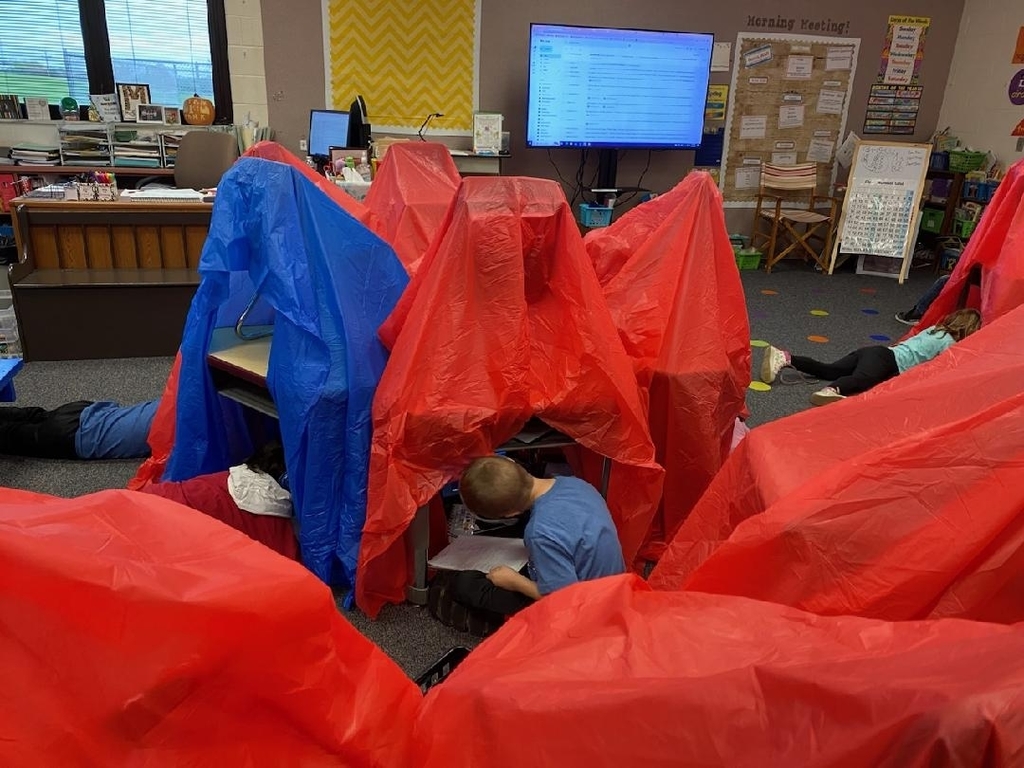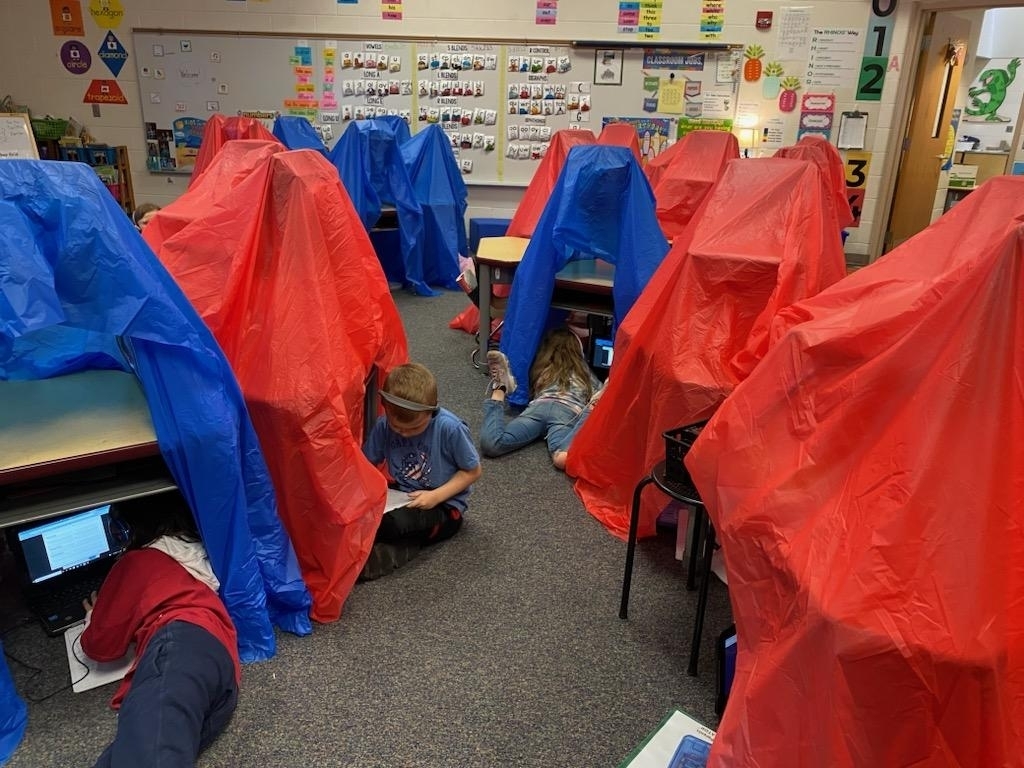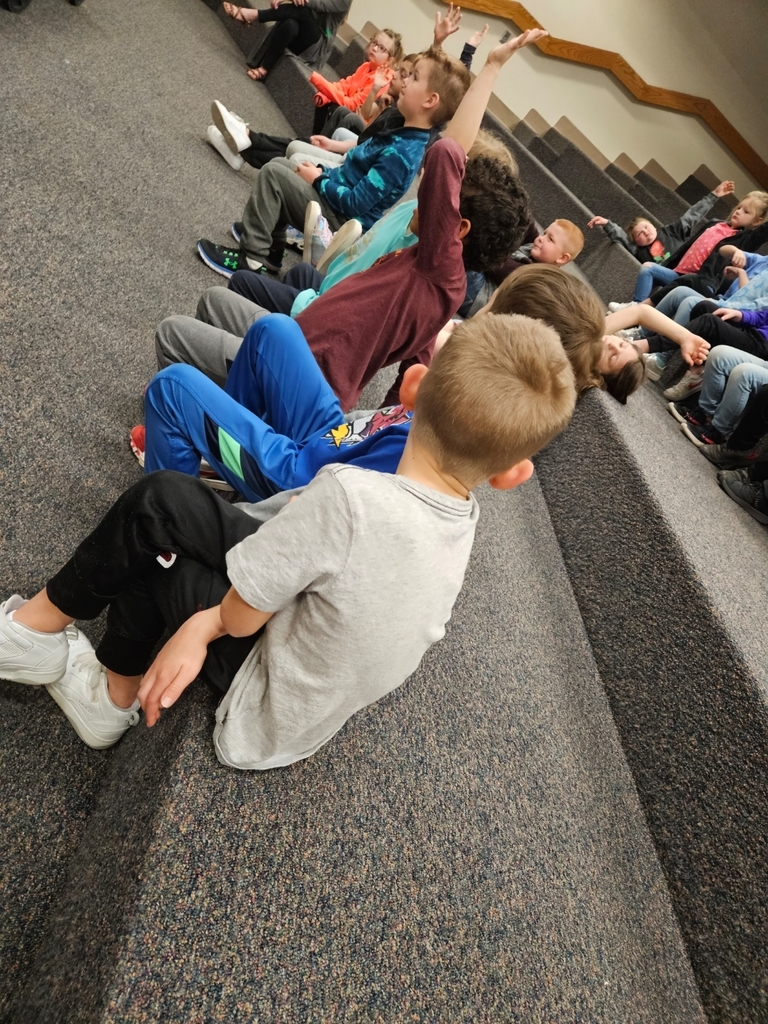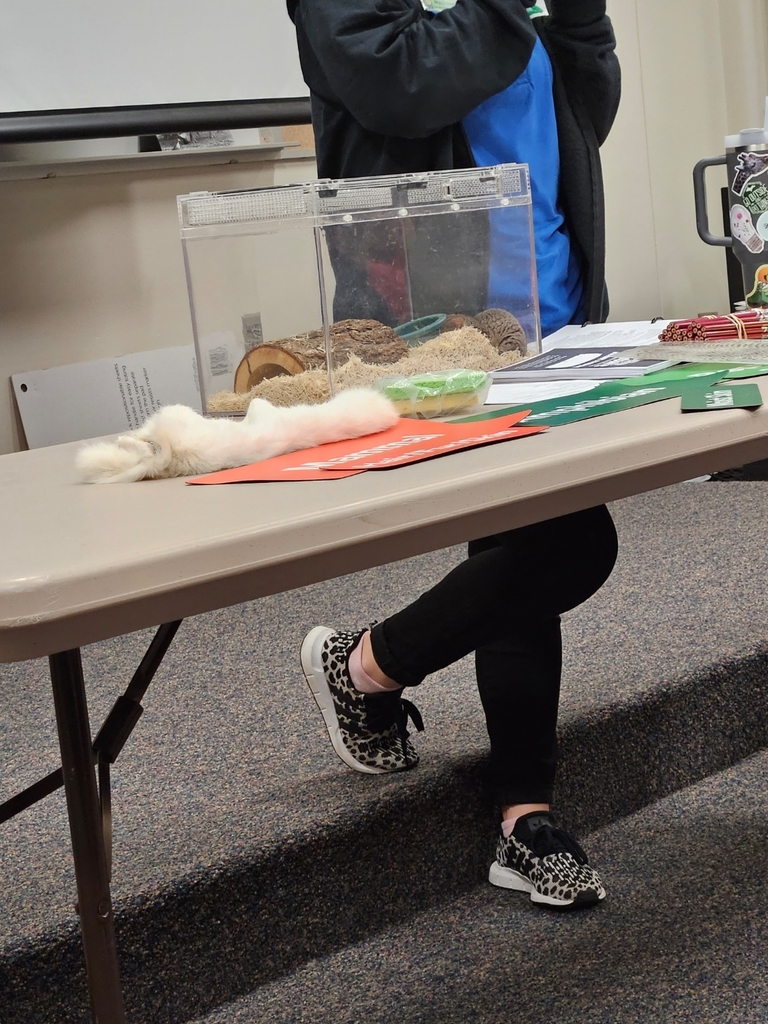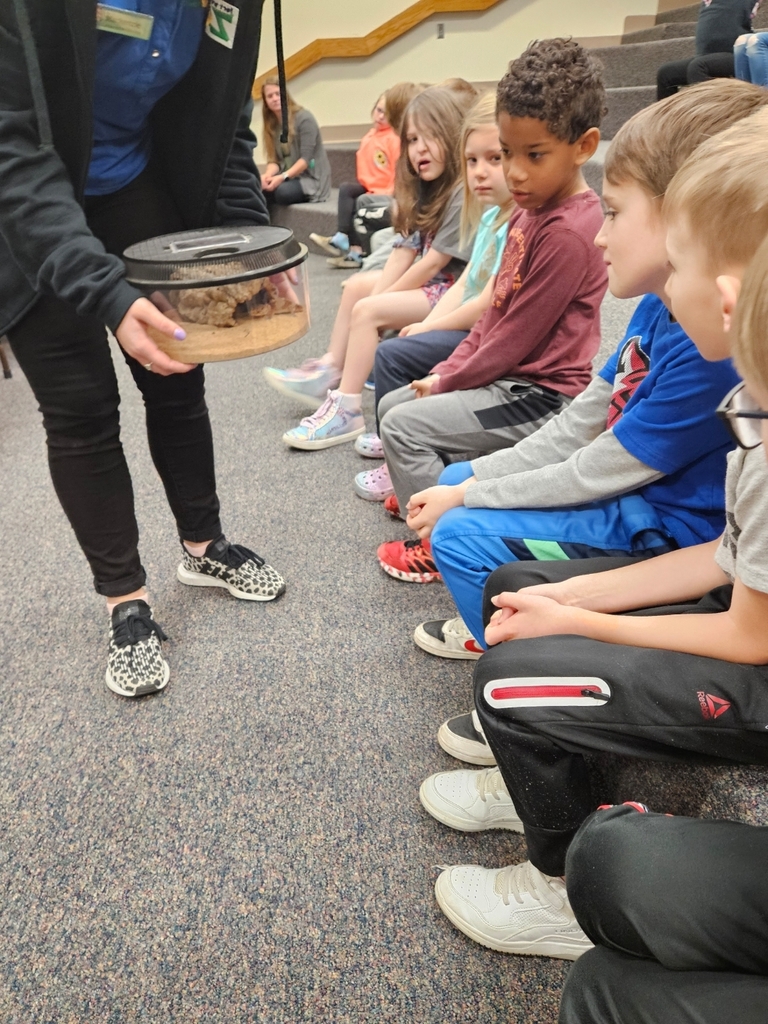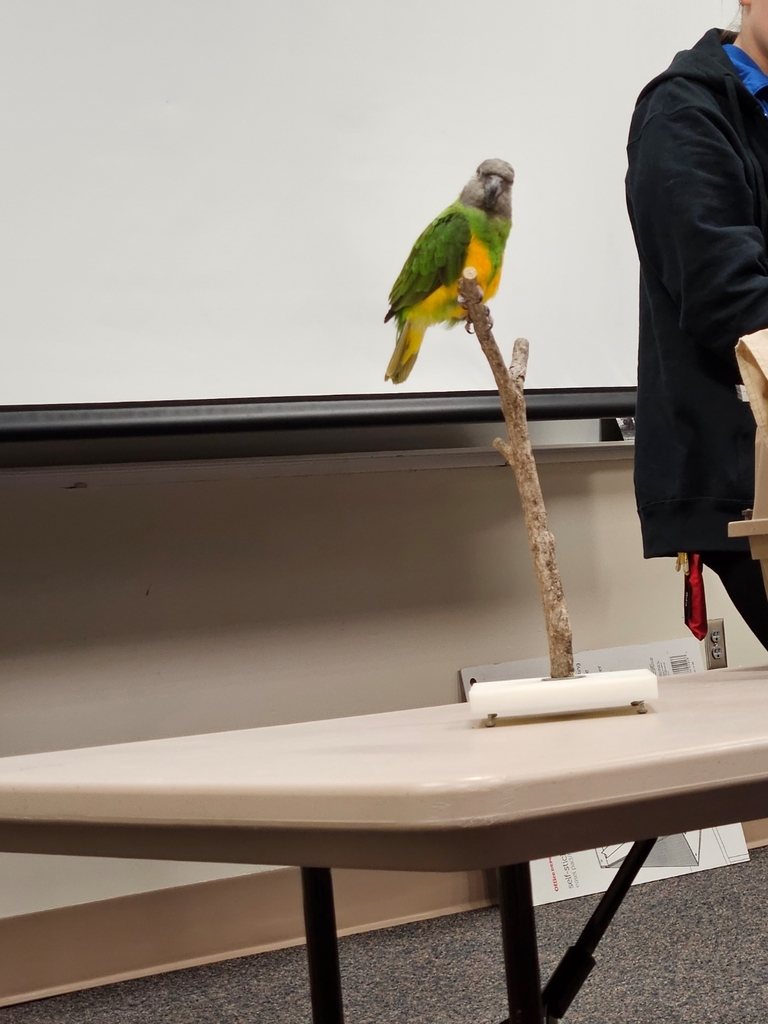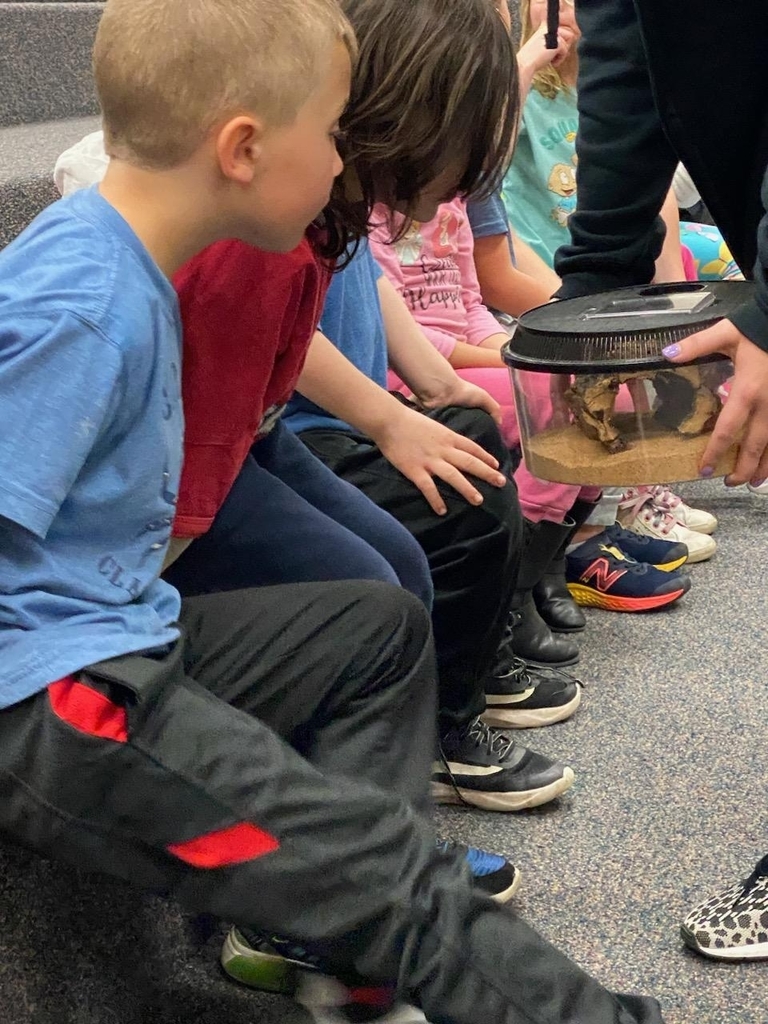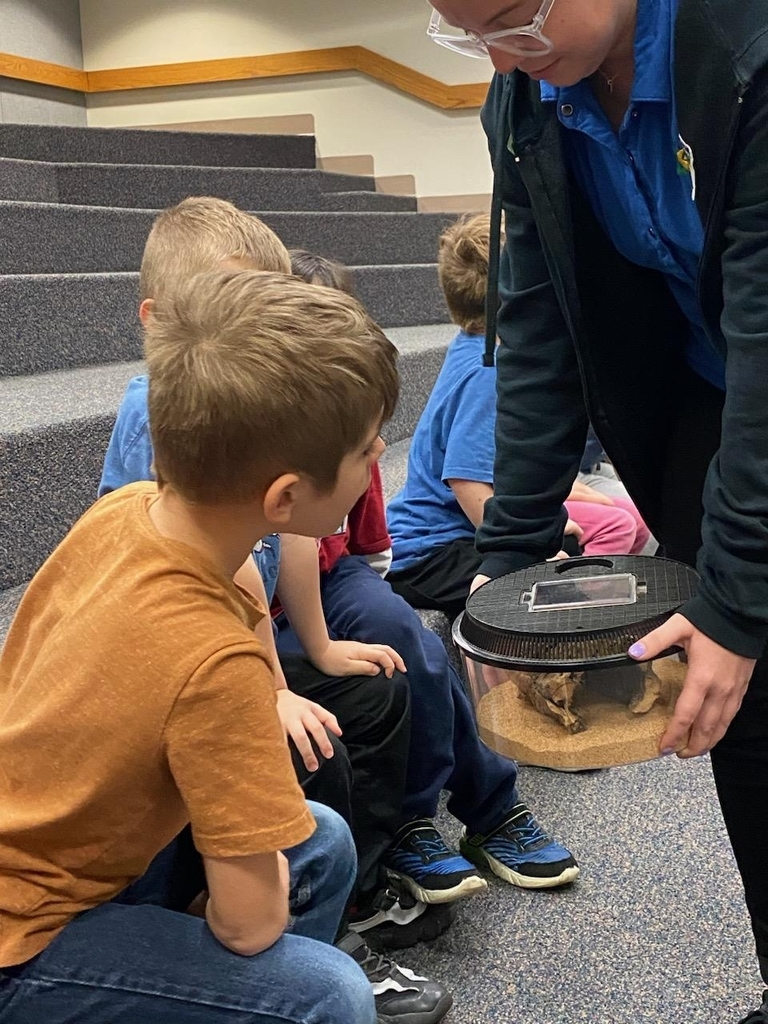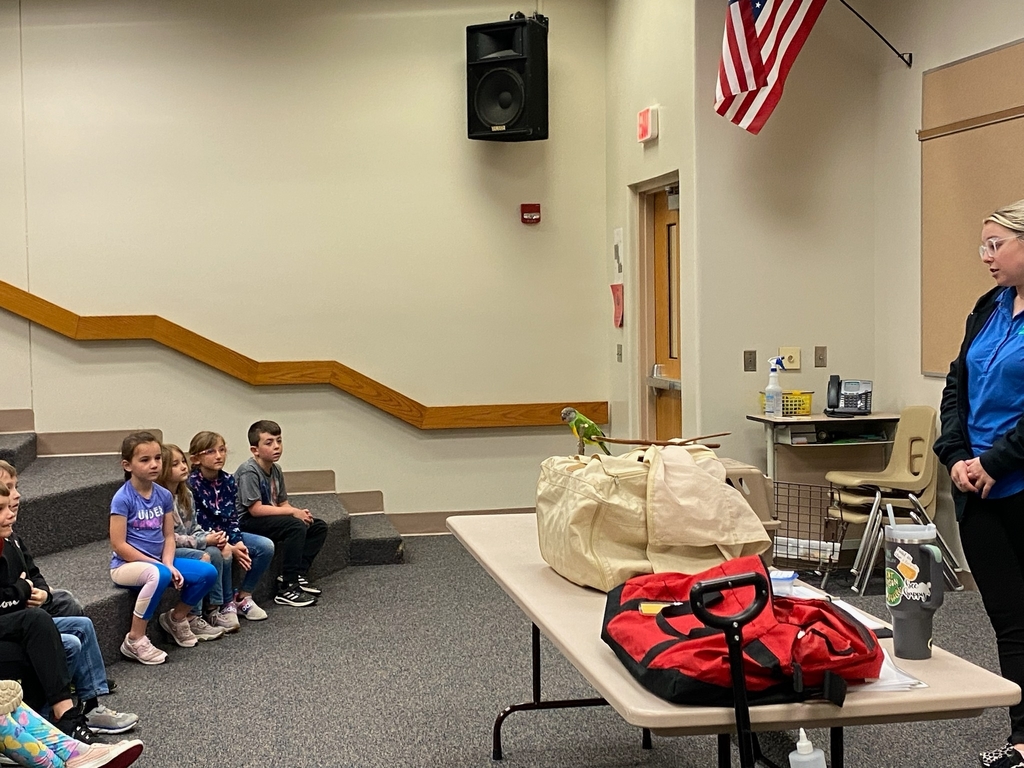 First Grade ABC Countdown. Today was letter B, Bubble Day! We had a blast learning about how bubbles work, and then getting to blow some bubbles outside!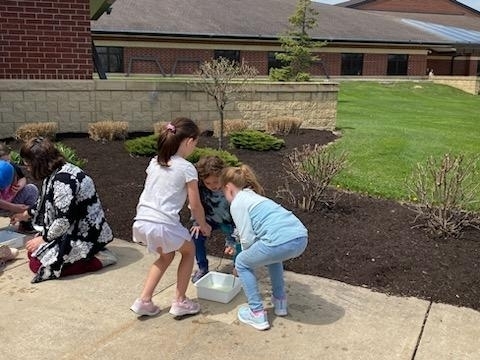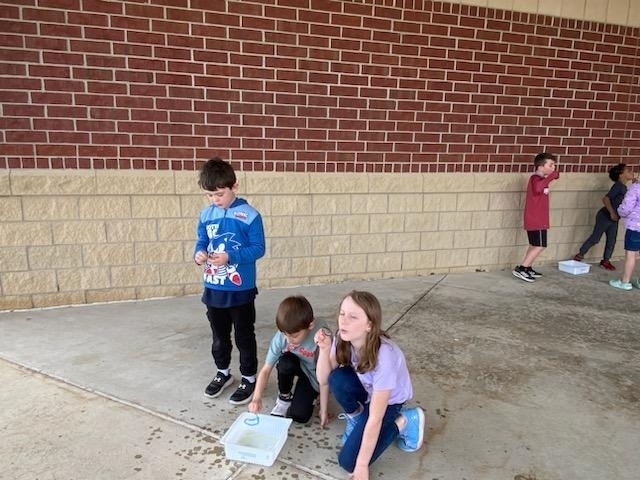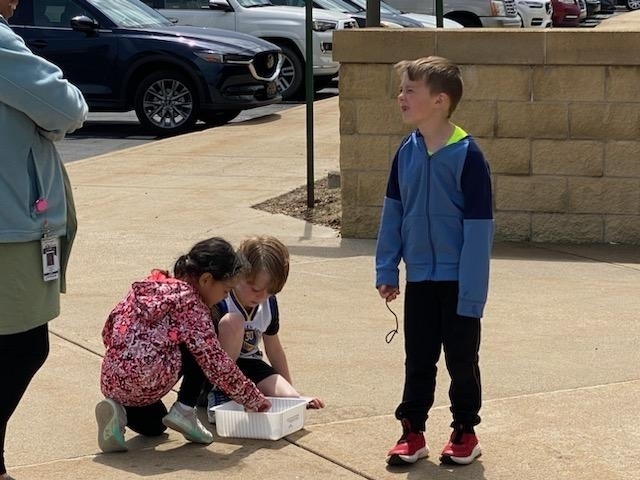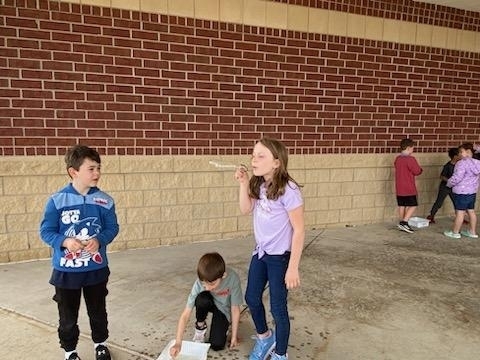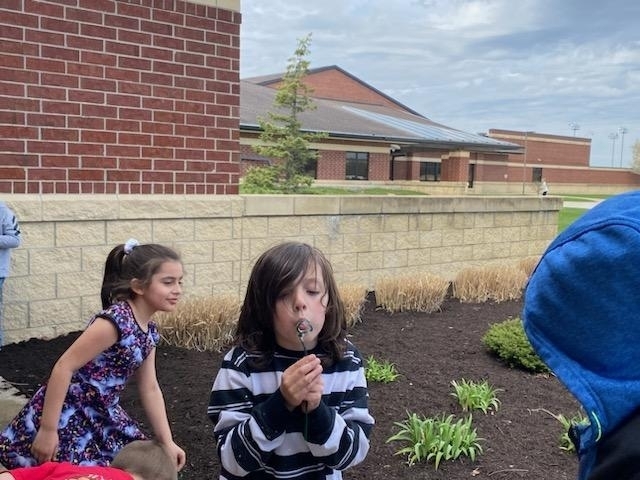 Students in Miss Kobelak's class created their own Universe in a Box today! They learned about constellations and the Universe in a Box demonstrates why we see different stars depending on the season. The box shows that when the earth rotates, it faces different sides of the universe, which is why we see different constellations throughout the year. The students were excited to take their boxes home and show what they learned!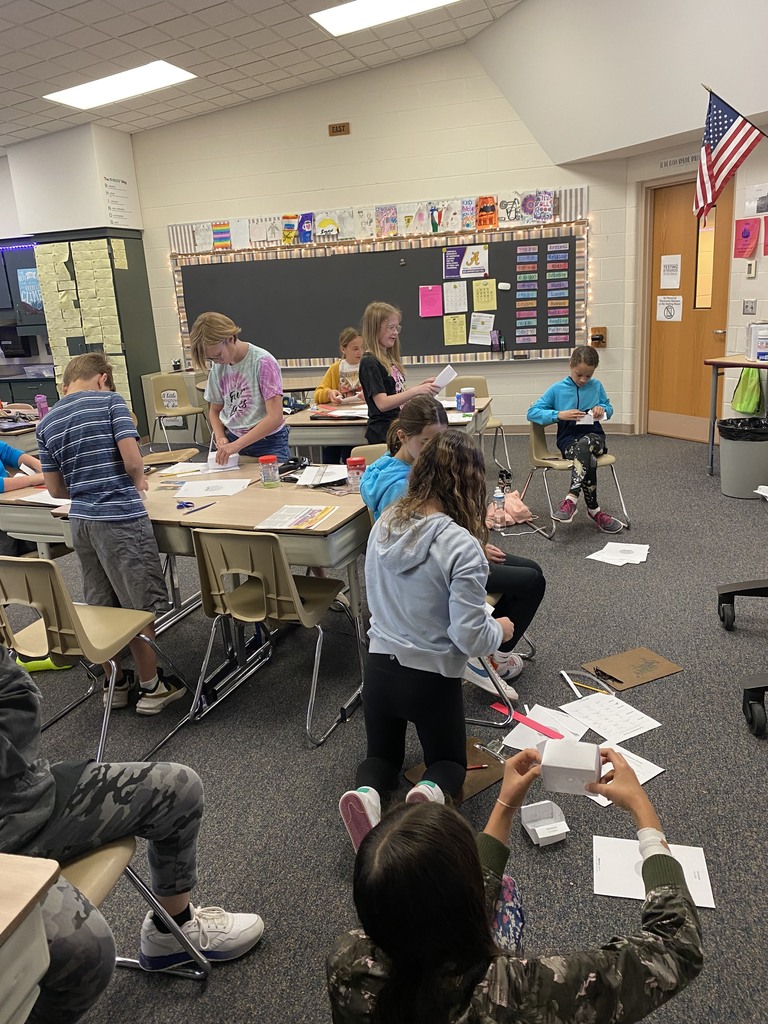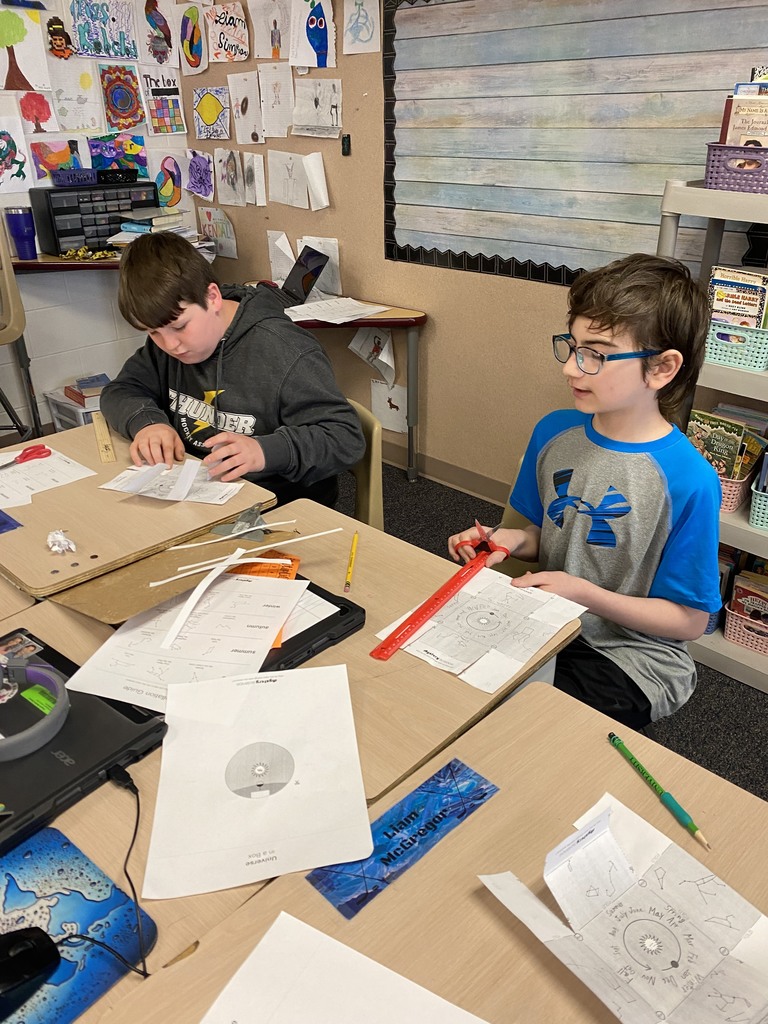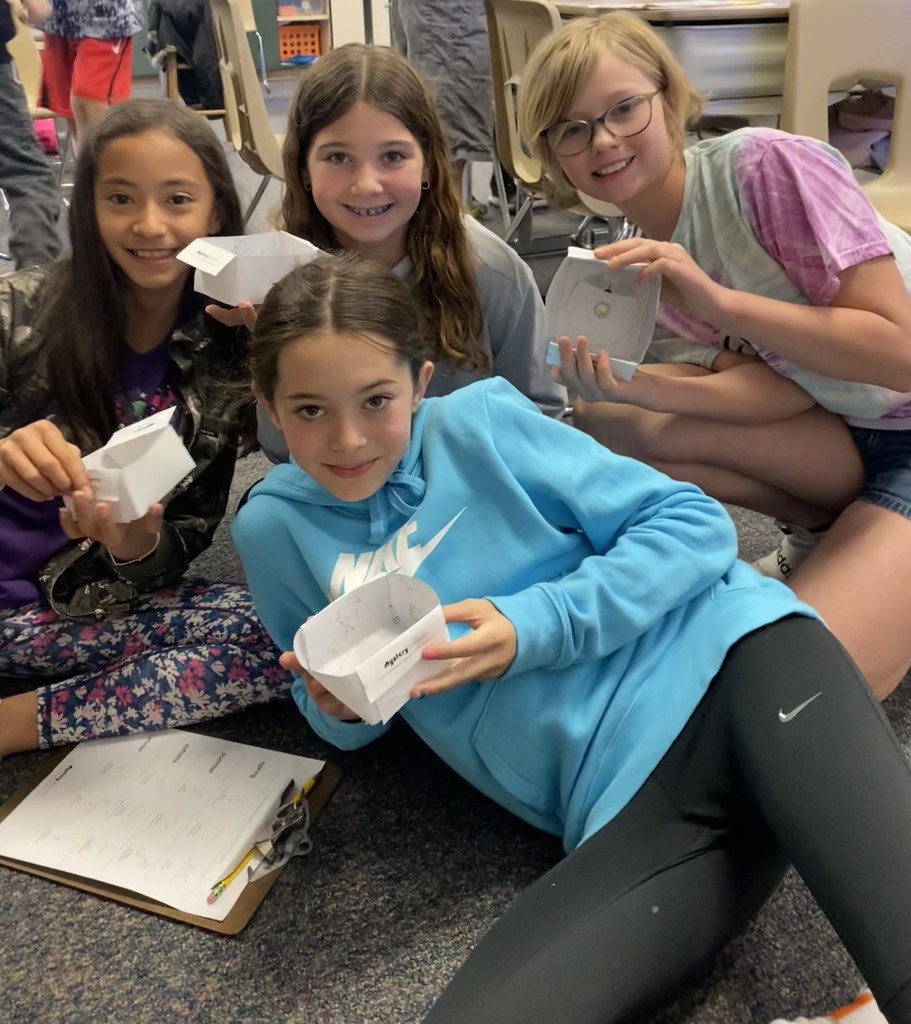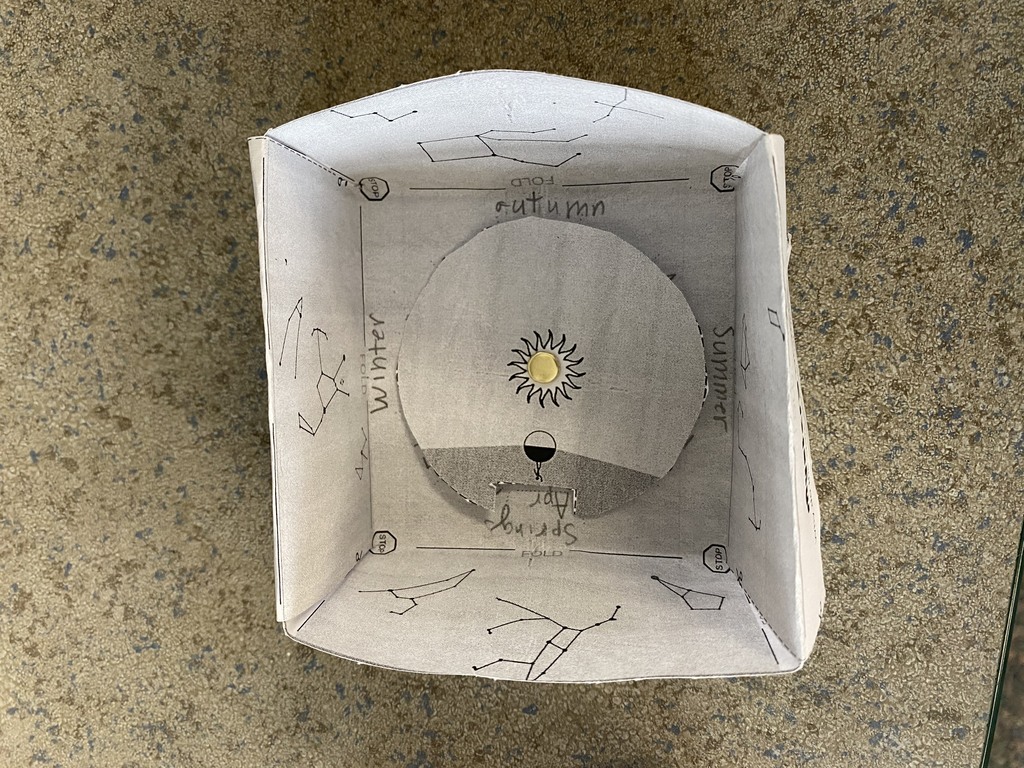 Mrs. Dominique's class had a great time at our Career Fair today! Thank you to everyone in the community who made it a memorable day!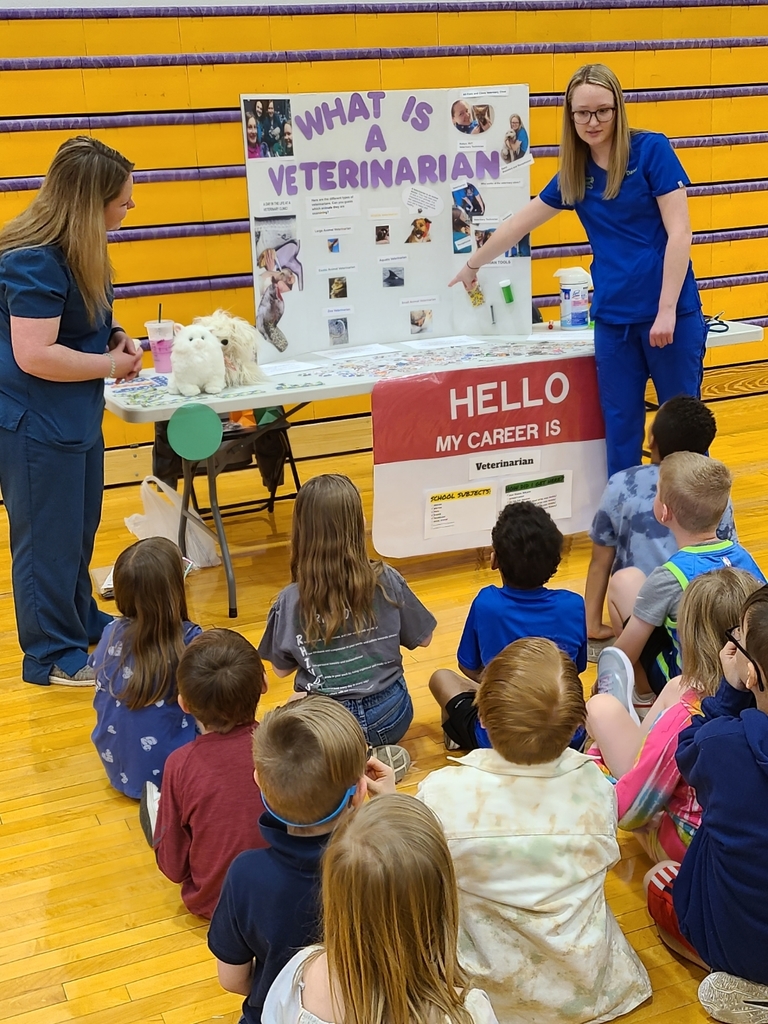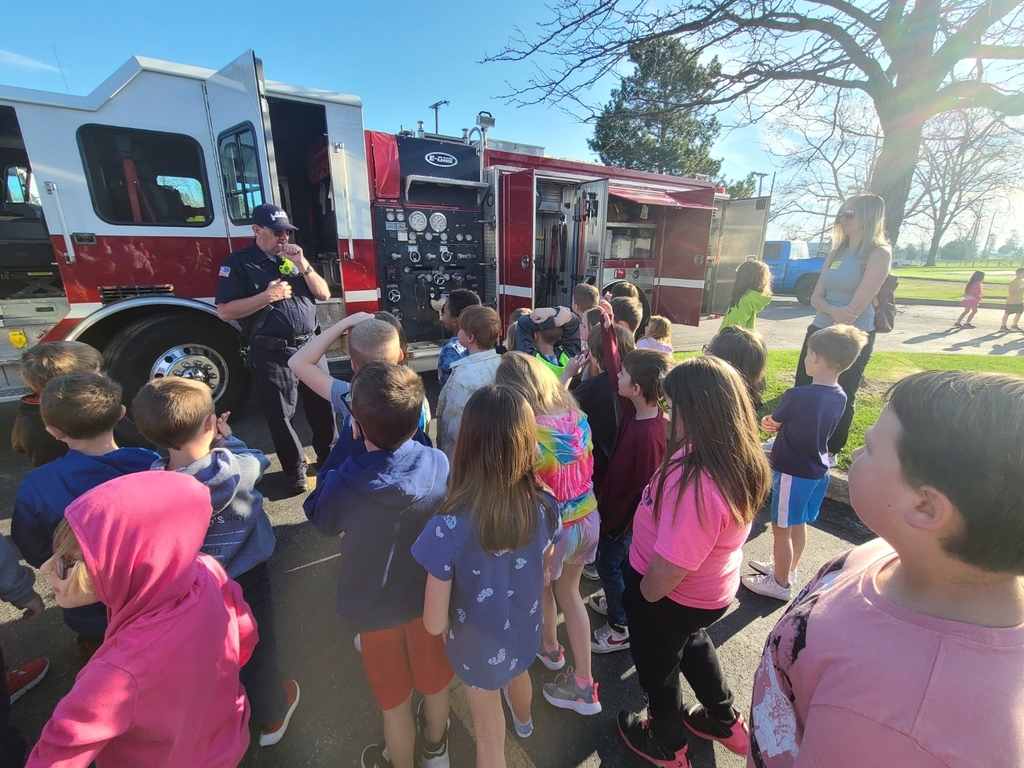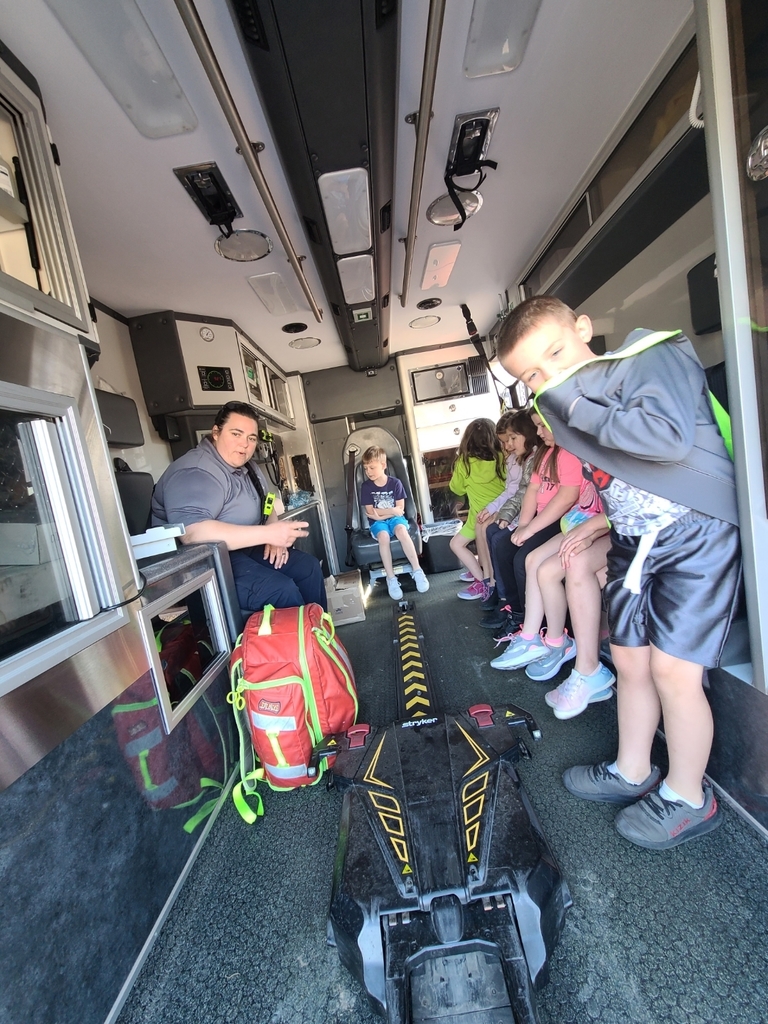 The 2023 Elementary Career Fair was a huge sucess! A huge thank you to our Elementary Guidance Department and our community partners for creating this wonderful opportunity for our students! #Apride #smallcommunitybigopportunity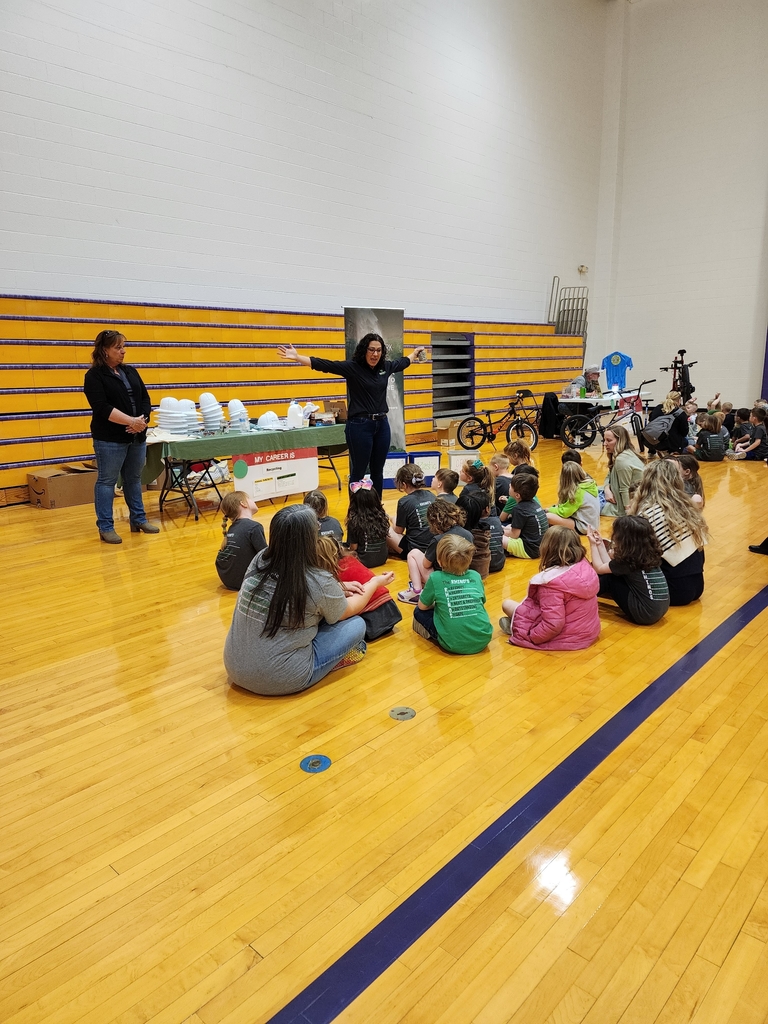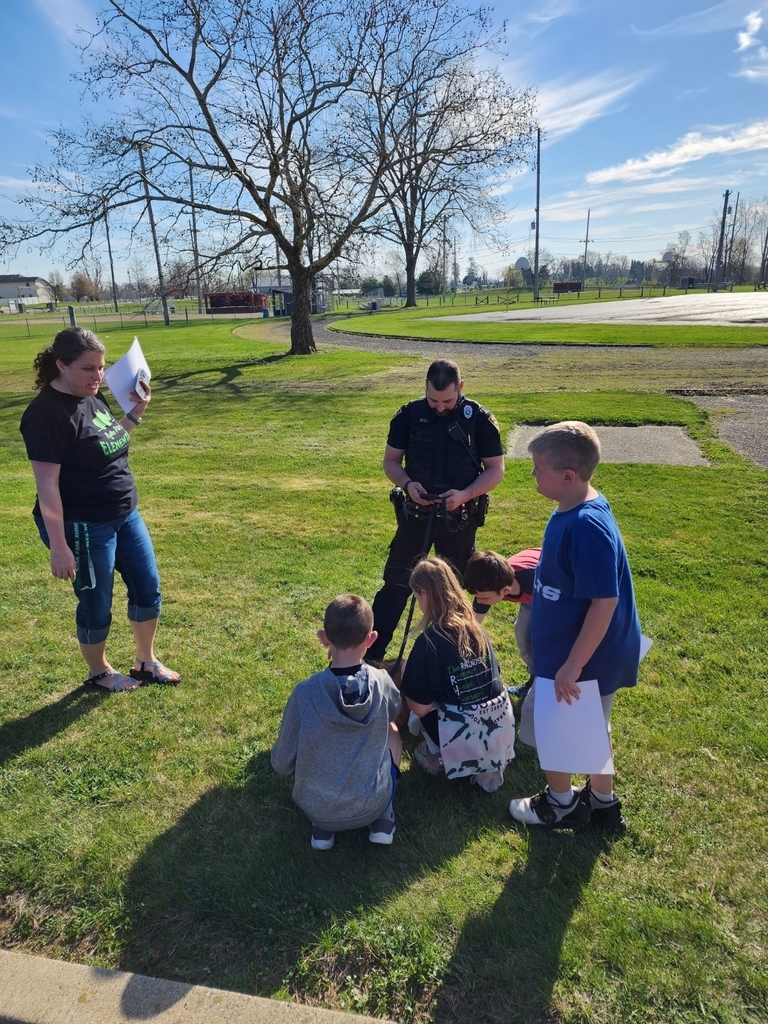 The 2023 Elementary Career Fair is under way! #APride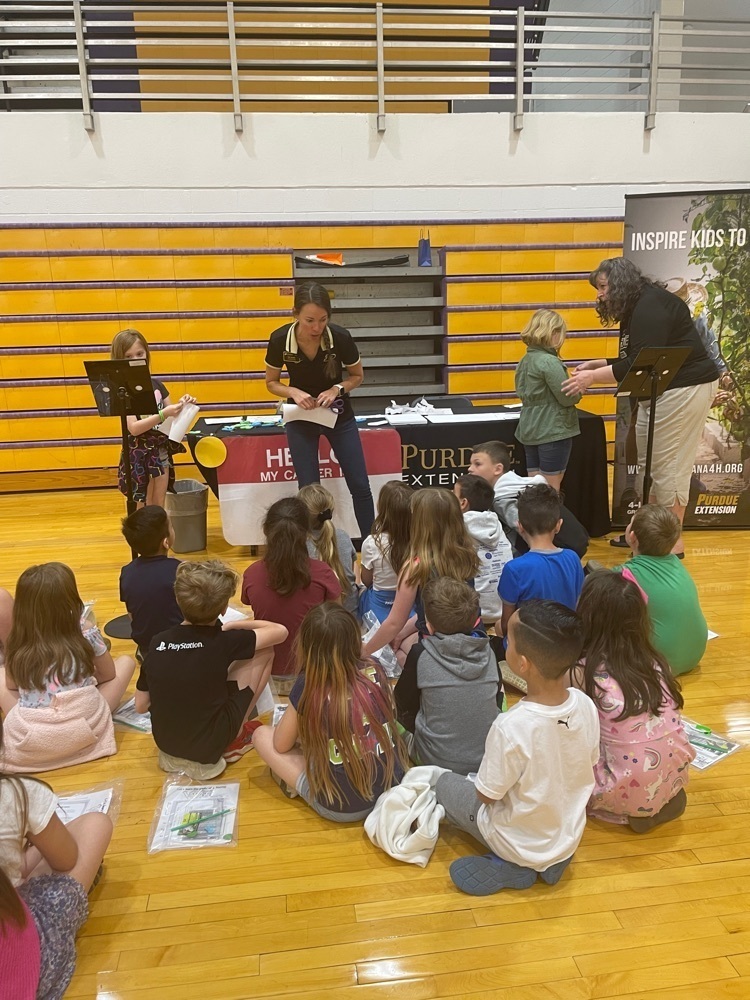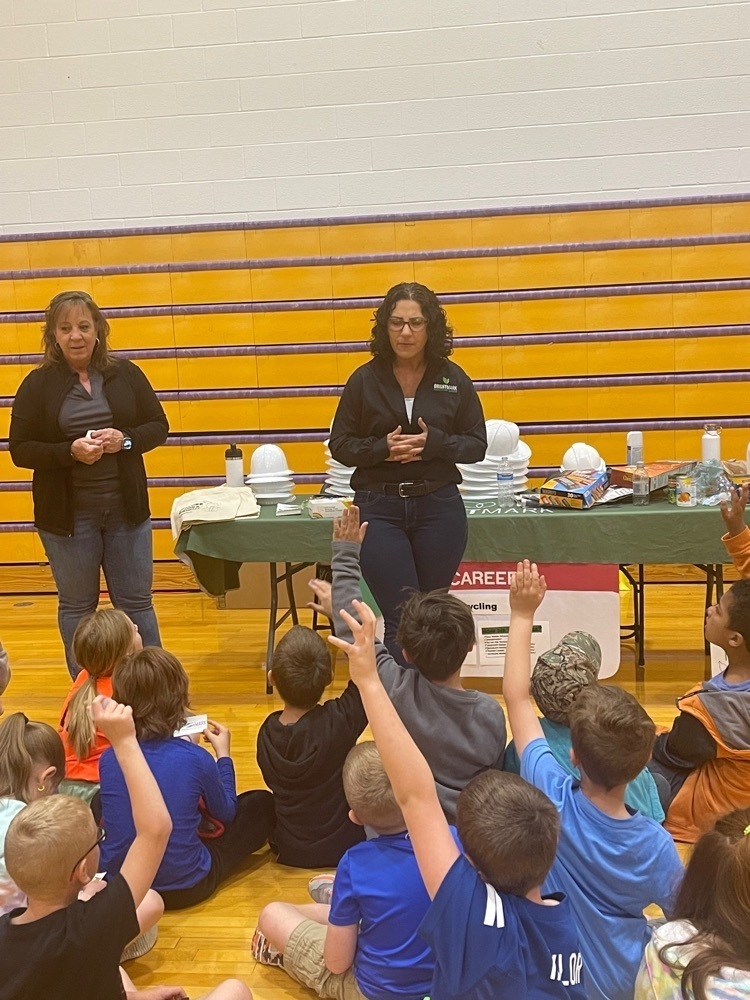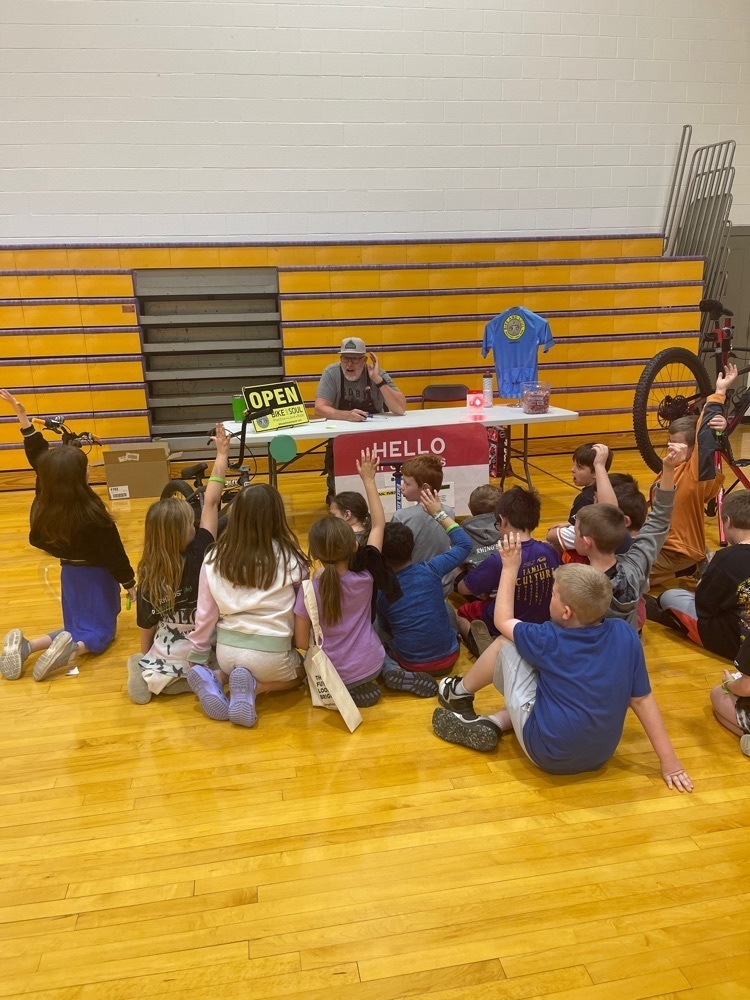 Talk about an egg-citing week! Kindergarten had 14 chicks hatch!! It was a great way to learn about the chicken life cycle.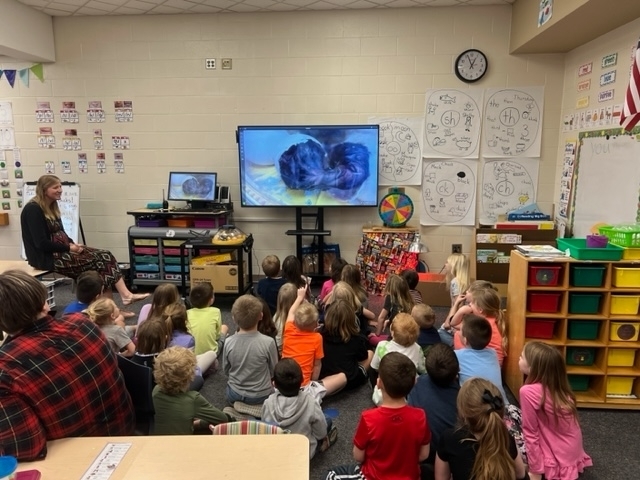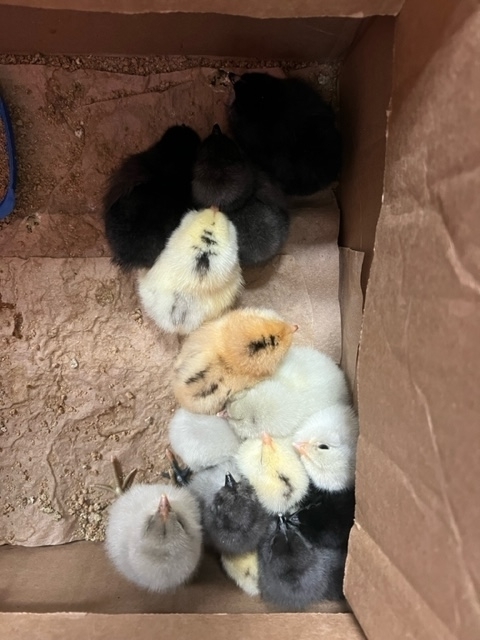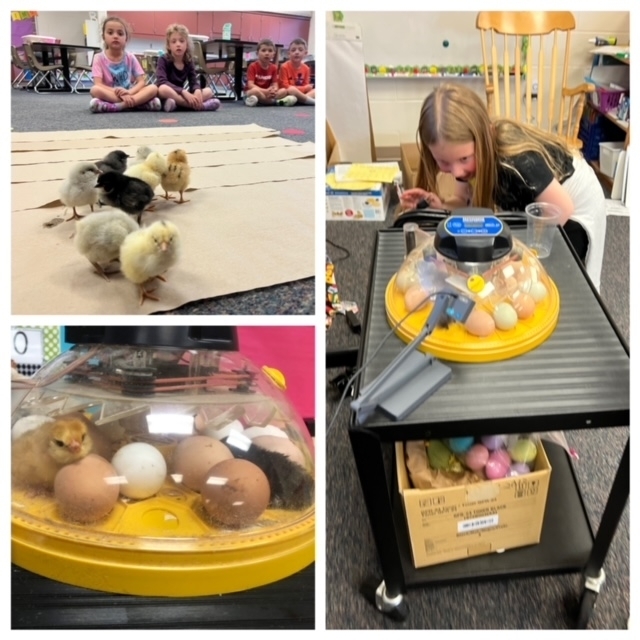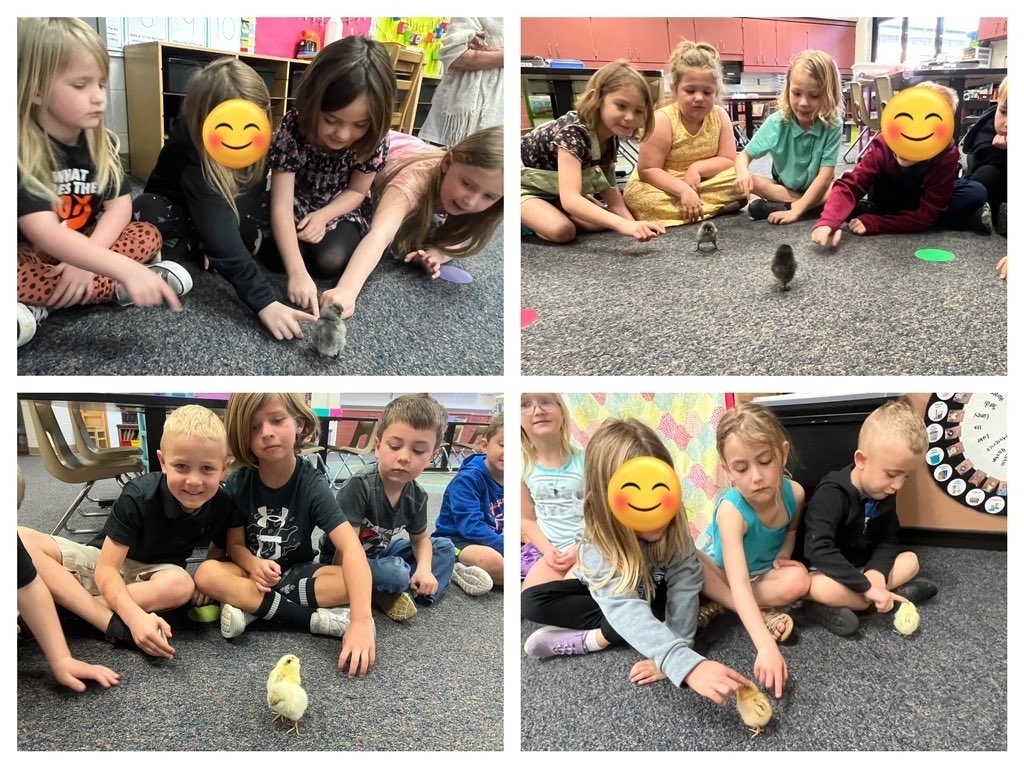 Don't forget to adjust your clocks tonight before bed!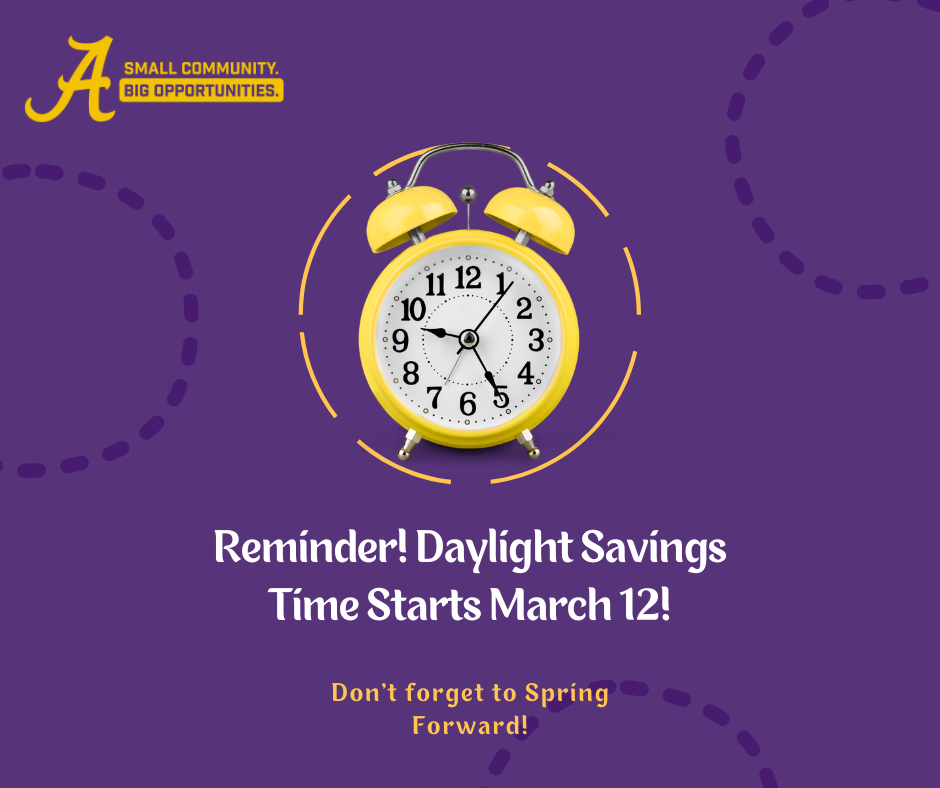 Mrs. Dominique and Mrs. Anderson got their classes together to create Leprechaun traps! They are waiting in Mrs. Dominique's classroom to see if we can catch these sneaky creatures.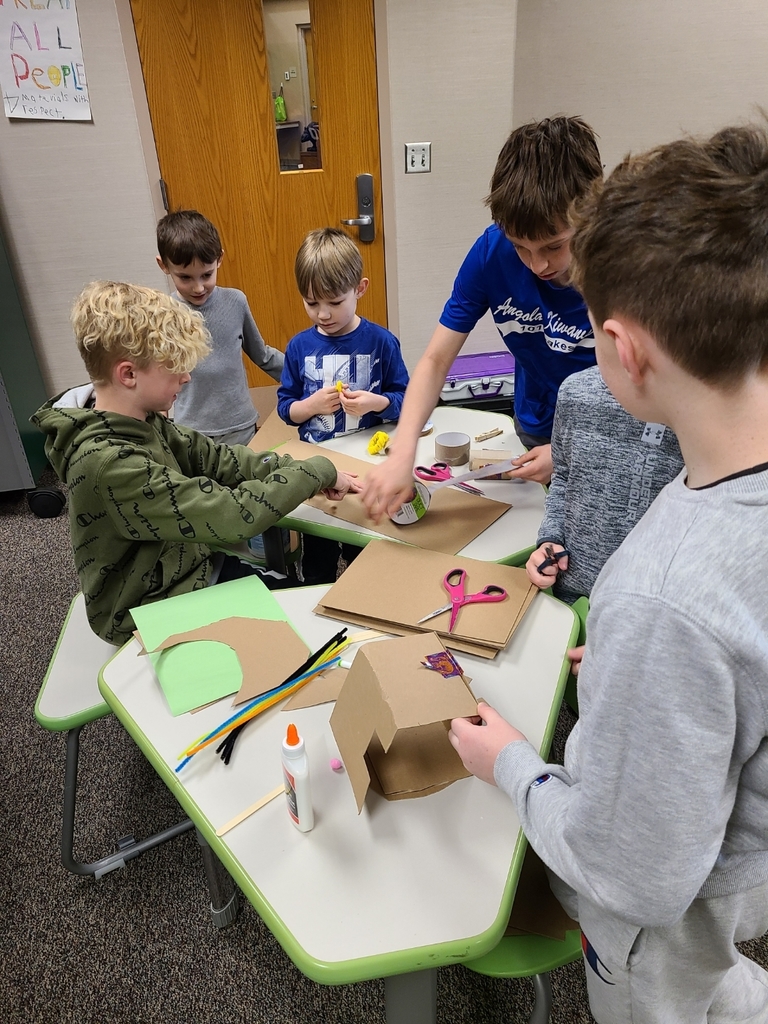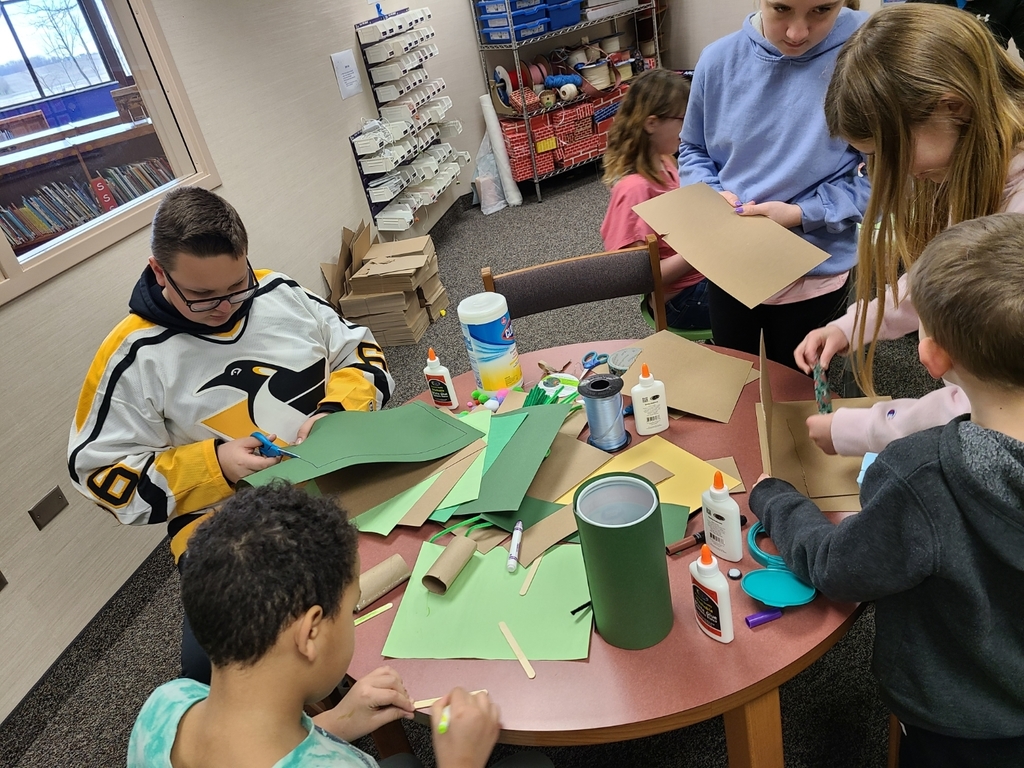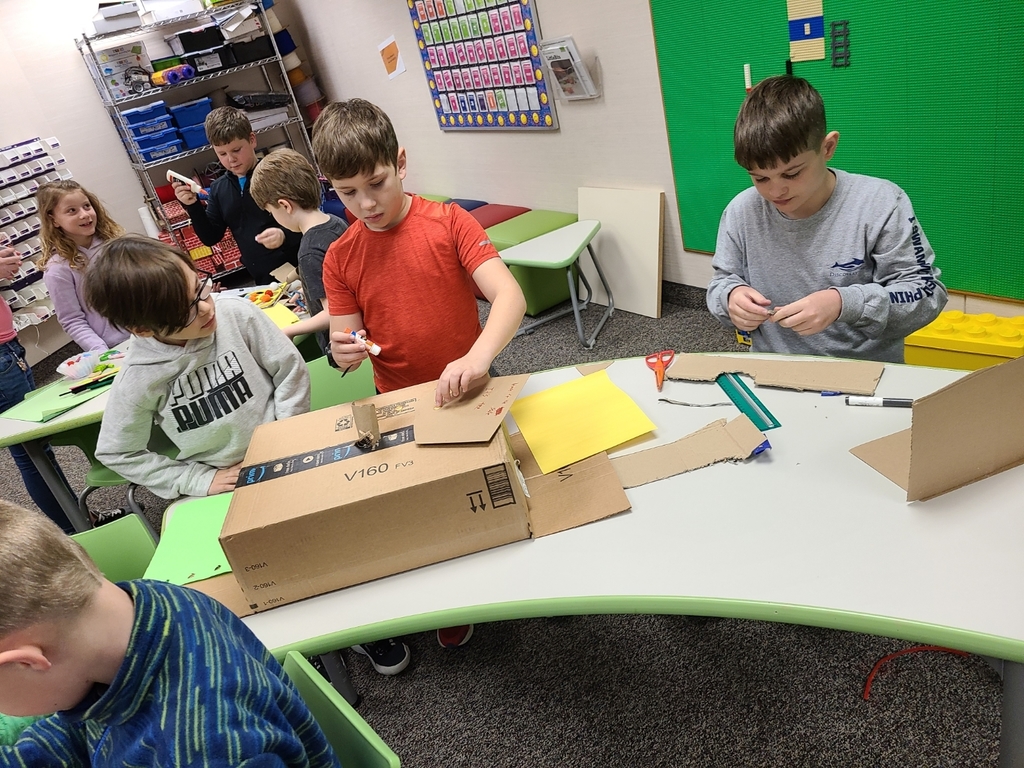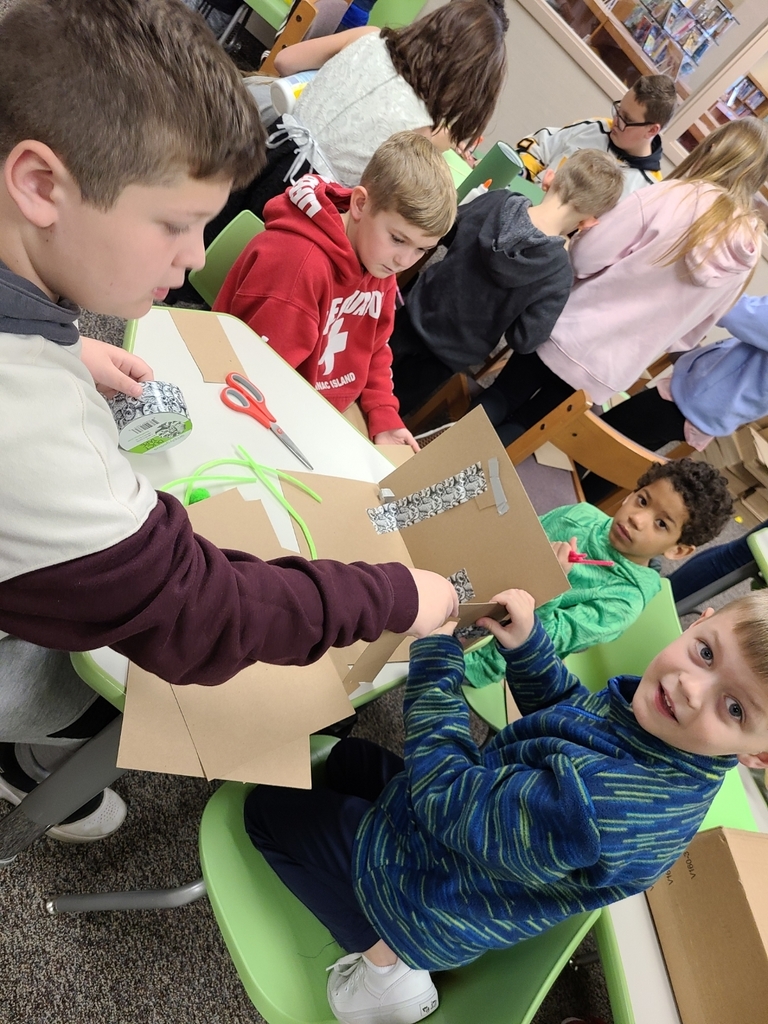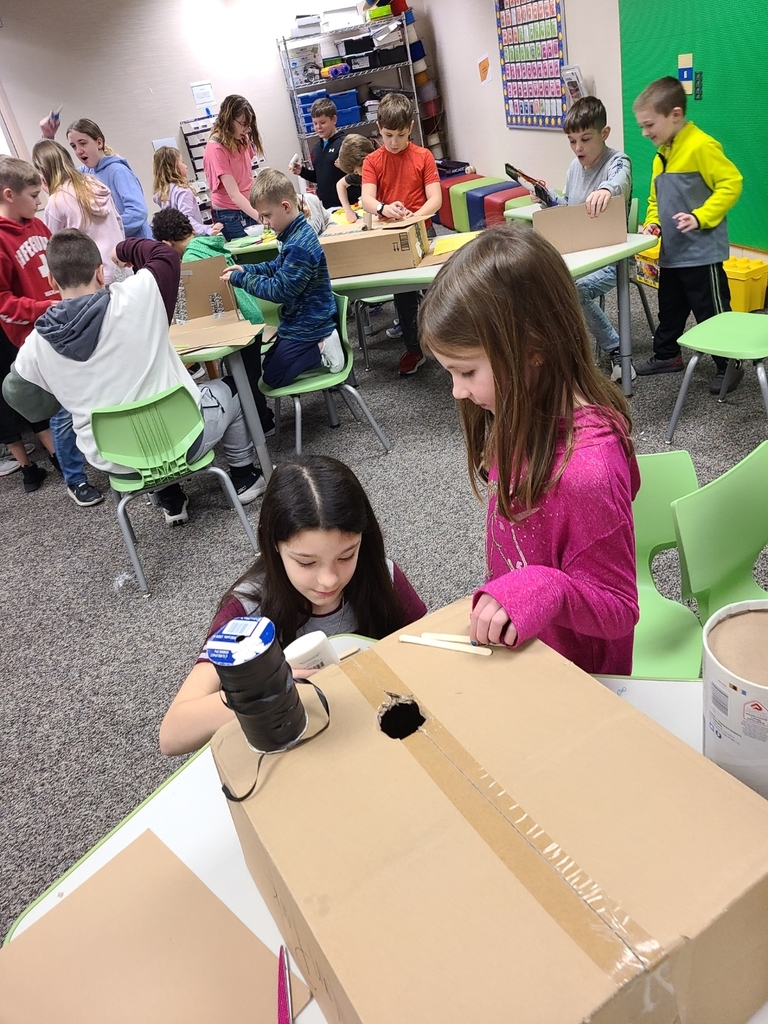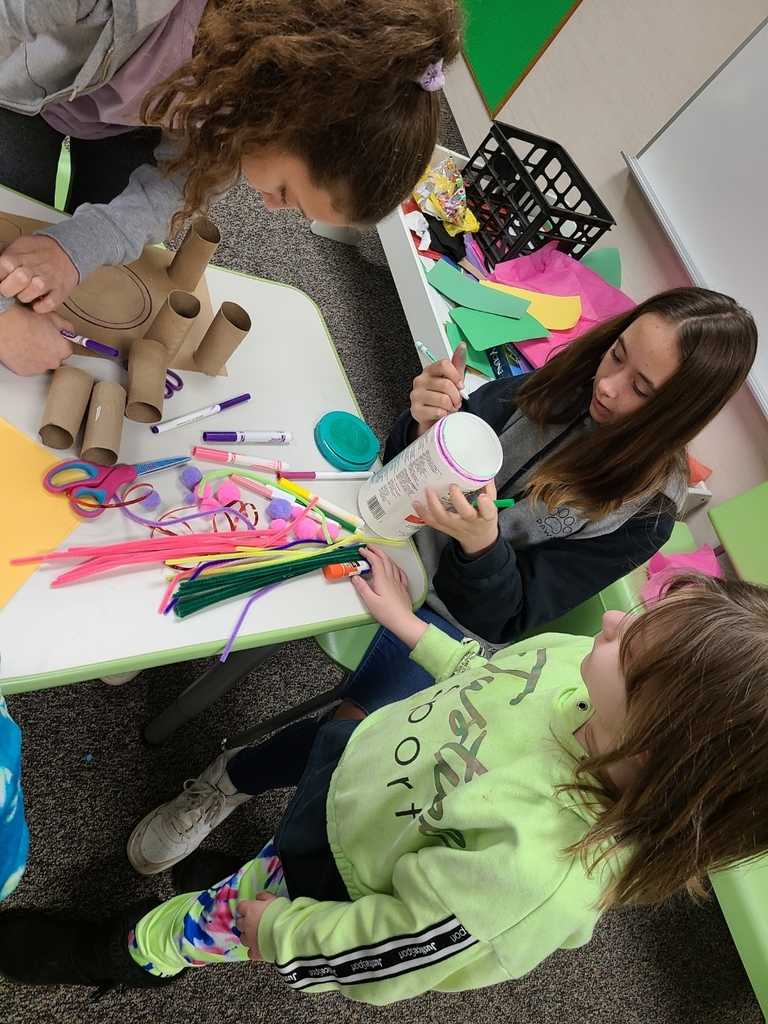 Due to the continued slick roads, we will have a live eLearning day today! We will follow the same schedules as last Friday! We'll see you on Google Meet soon! #Apride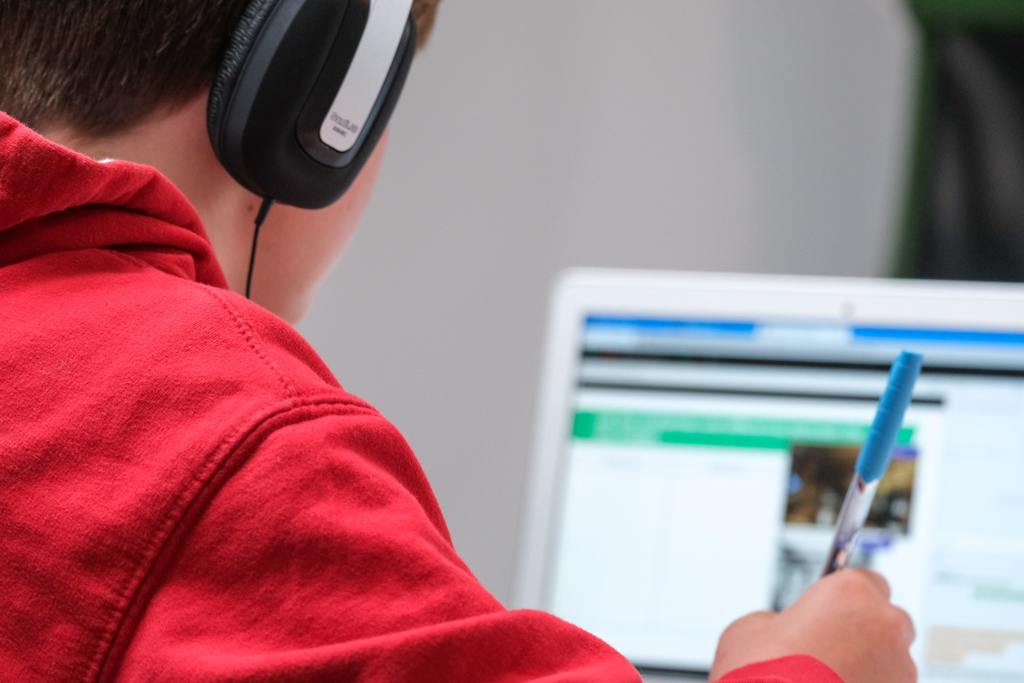 Congratulations to our February Rhino's Way award winners! Awesome job showing the Rhino's Way everyday!!!
Miss Hartman's class loved playing and learning in wacky ways! Playing with oobleck, writing and drawing upside down, and eating banana dogs for snack were just some of the fun things that made Wacky Wednesday a blast!!